Large Industrial Park - Huarui Optoelectronics Industry
Henan Huarui Optoelectronics Industry Co., Ltd. is a state-owned holding company integrating R&D, manufacturing and sales. The total planned area of its industrial park is 500 acres and it had established the first phase construction area in 342,400 square meters, mainly used to construct production workshops, office buildings, R&D buildings and other supporting facilities.
The wireless voice solution in Henan Huarui Optoelectronics is a typical case study for voice communication needs of a large Industrial Park. Flyingvoice and Yeastar jointly completed the project.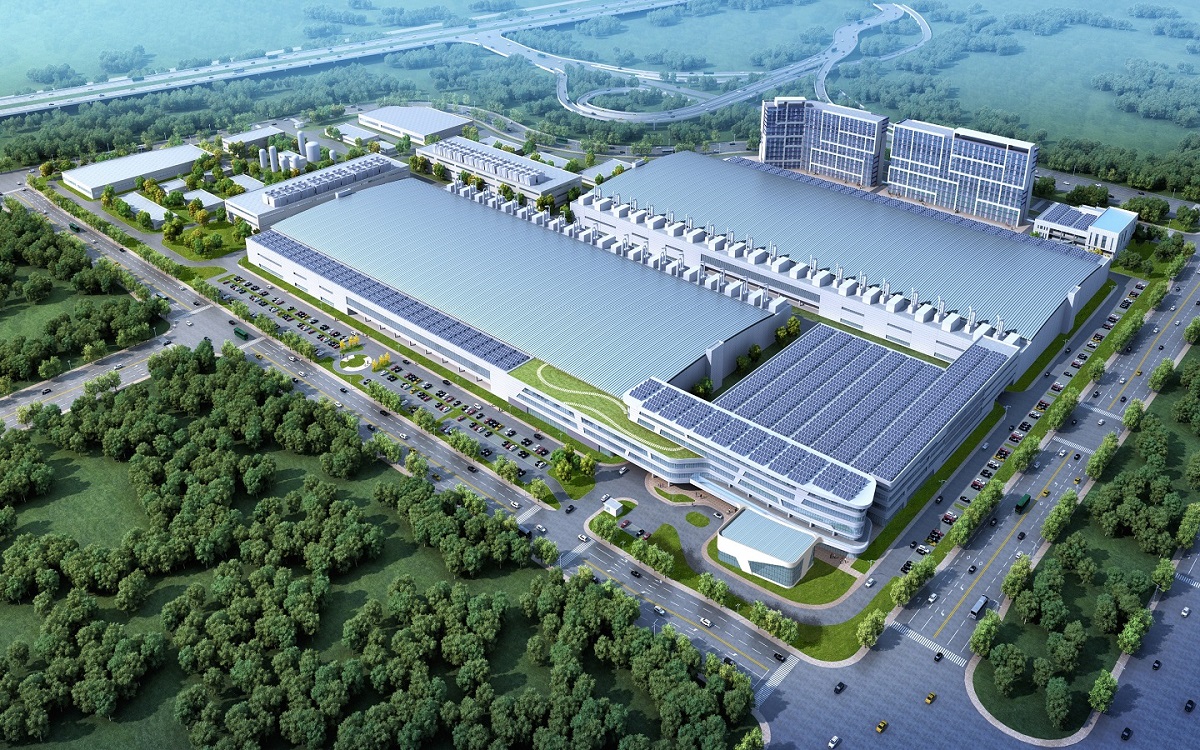 Requirements:
• Clutter-free & wireless office and facilitate later deployment and expansion.
• Interconnection among internal extensions, and functions such as IVR voice navigation, conference call, and call recording.
• Voice call system should be easy to configure, use, maintain, and upgradable to adapt to the expansion of the enterprise.
Solutions: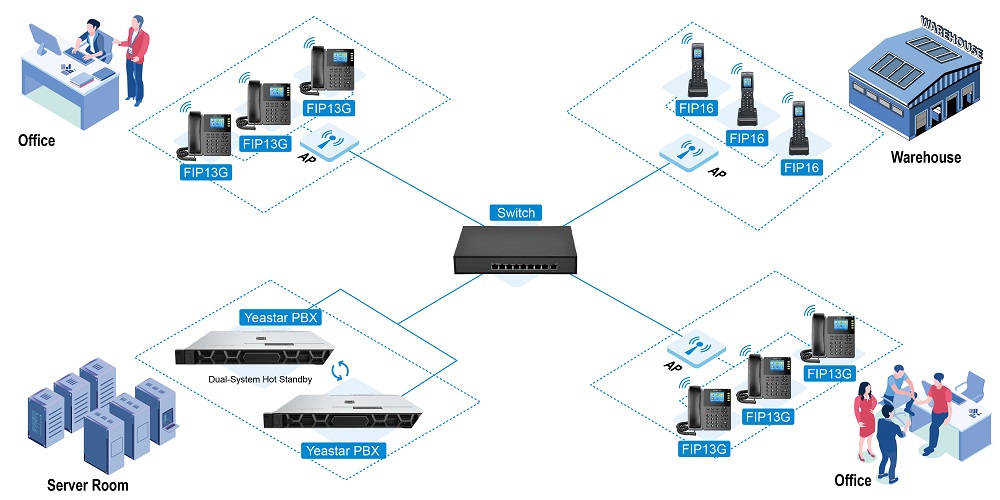 • Two Yeastar S1000-P PBXs that support 1000 users were deployed in the server room and dual-system hot standby was enabled.
• Connected S1000-P and Flyingvoice wireless IP phone FIP13G to the office LAN, and registered FIP13G to the S1000-P.
• IVR voice navigation was set on the S1000-P, and the recording configuration was set to record all calls to the built-in hard disk of the soft switch platform.
• For those who need to walk around various office areas were equipped with a Flyingvoice portable IP phone FIP16 registered as a Yeastar IP PBX extension through the wireless network.
Benefits:
• Wireless and Flexible Deployment
Flyingvoice IP phone supports wireless connection, which requires no wiring and can be deployed flexibly and expanded easily.
• Great Interoperability and Rich Functions
The calls were clear and stable, allowing interconnection between internal users in headquarters and branches. It also has rich voice functions such as IVR voice navigation, conference call, and call recording.
• Simple configuration and unified management
Flyingvoice provides FDC management tool to deploy IP phones in batches, which is simple to install and use. It supports common functions such as device parameter reading and batch configuration, which facilitates the future expansion and maintenance of the corporate voice communication system.