Suzhou Baohua Chooses Flyingvoice Solution to Update a VoIP phone System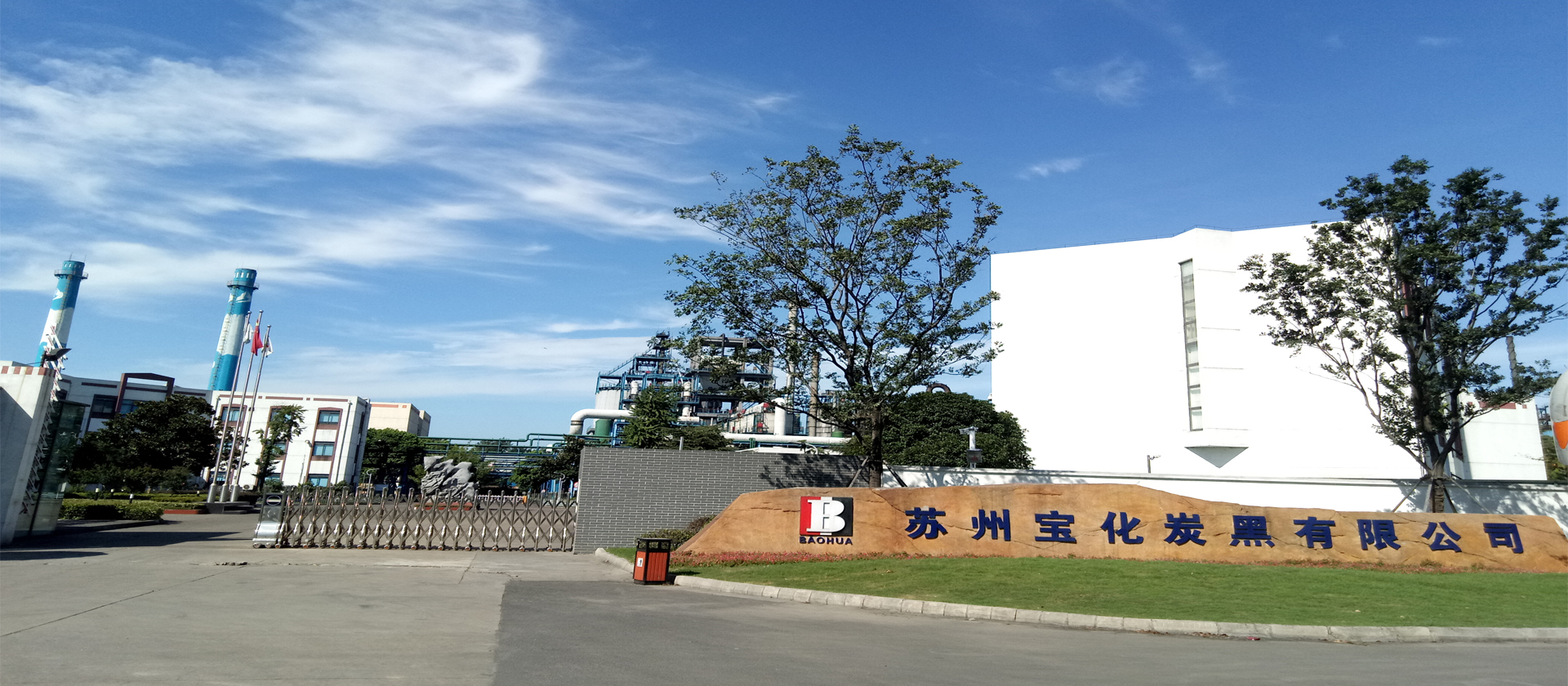 Suzhou Baohua Carbon Black Co., Ltd. is China's second largest carbon black manufacturer. They operate three production sites with a total capacity of 280,000 metric tons per annum, which makes their services throughout the world. However, the existing phone system brought many problems as the rapid expansion of company scale, and its maintenance and management between offices becomes more difficult than ever before. Flyingvoice tailored a VoIP communication solution that is reliable, easily manageable and expandable to fulfill their requirements.
Requirement:
The new phone system can be integrated with the existing phone system without changing the original network and lines, and it must be easily manageable and expandable. The new IP phone not only support auto answer on intercom, but also allow for an option between wired and wireless network connection.
Solution:
This solution is based on Flyingvoice IP Phone FIP11C and Yeastar YSD550 IP PBX. Firstly, The YSD550 connect to the main switch (Traditional PBX) via SIP Trunking, then FIP11C connect to the new phone system by YSD550, achieving network connectivity with telephones without additional wiring installations. In addition, with built-in Wi-Fi and Ethernet port design, FIP11C supports both wired and wireless networks.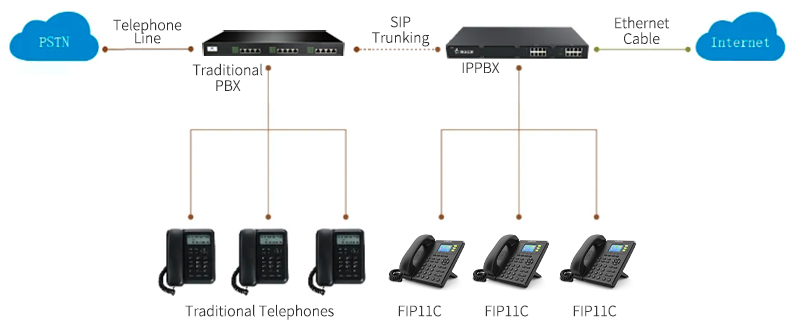 Solution Highlights:
Maximum Flexibility
FIP11C support both wired and wireless connections, which can be deployed quickly and flexibly without additional wiring installations.
Enhanced Scalability
This new phone system has an easy integration with the existing phone system to meet the growing demand in the future, and API interfaces enable you to use other management systems for future-proof.
Increased Productivity
FIP11C supports real-time intercom function to ensure that it makes immediate calls for emergencies, allowing staff to communicate seamlessly amongst all sites. In addition, it provides one-touch speed dial, 3-way conference and call forwarding and more, which can meet the needs of the daily communication at the working office.
Simplified Management
With auto provisioning function, FIP11C can be managed, deployed and upgraded centrally via FACS (Flyingvoice could-based management system), which is convenient for maintenance and management.