Flyingvoice Auto-Configuration System
Flyingvoice Auto-Configuration System (FACS) is designed for users who want a more efficient way to manage VoIP devices with scalability. FACS consists of a wide range of functions aimed at managing, maintaining and upgrading Flyingvoice devices. It is an ideal choice for large businesses, service providers and multi-location enterprises as it allows them to easily deploy and manage a large number of devices.
Manage Your Flyingvoice Devices Remotely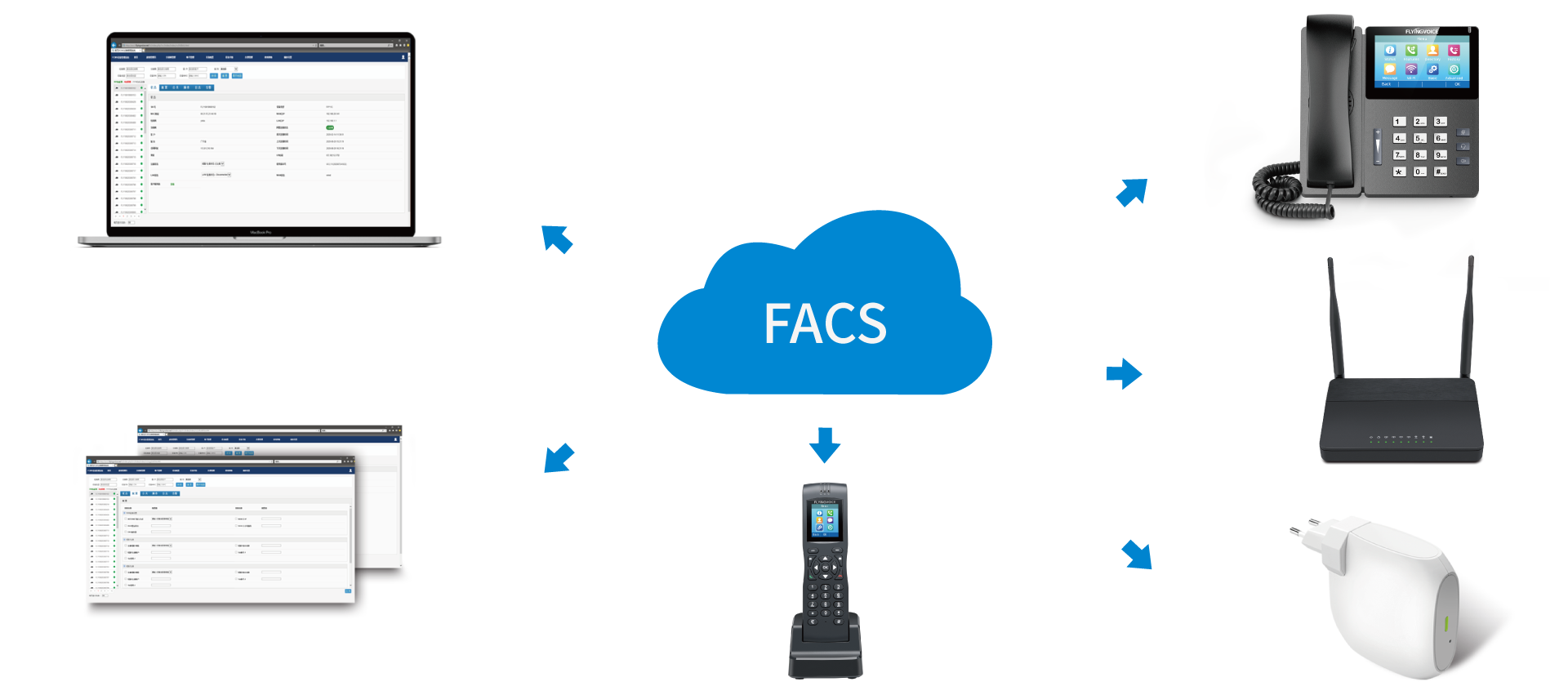 Key Features
FACS is an easy to use management system which integrates rich functions such as remote management, rapid deployment, real-time monitoring, one-click sign-in/out and multi-layer management levels.