Cadillac Shanghai Concert Hall
Cadillac Shanghai Concert Hall was established in 1930. It is a grand building with a classical western architectural style, which was the first one in Shanghai being designed by a Chinese architect. It has ancient Romanesque pillars and marble stairs in the north hall, huge dome inside the theater, as well as parapets with delicate carvings. On August 28, 2017, Cadillac acquired the title sponsorship of Shanghai Concert Hall.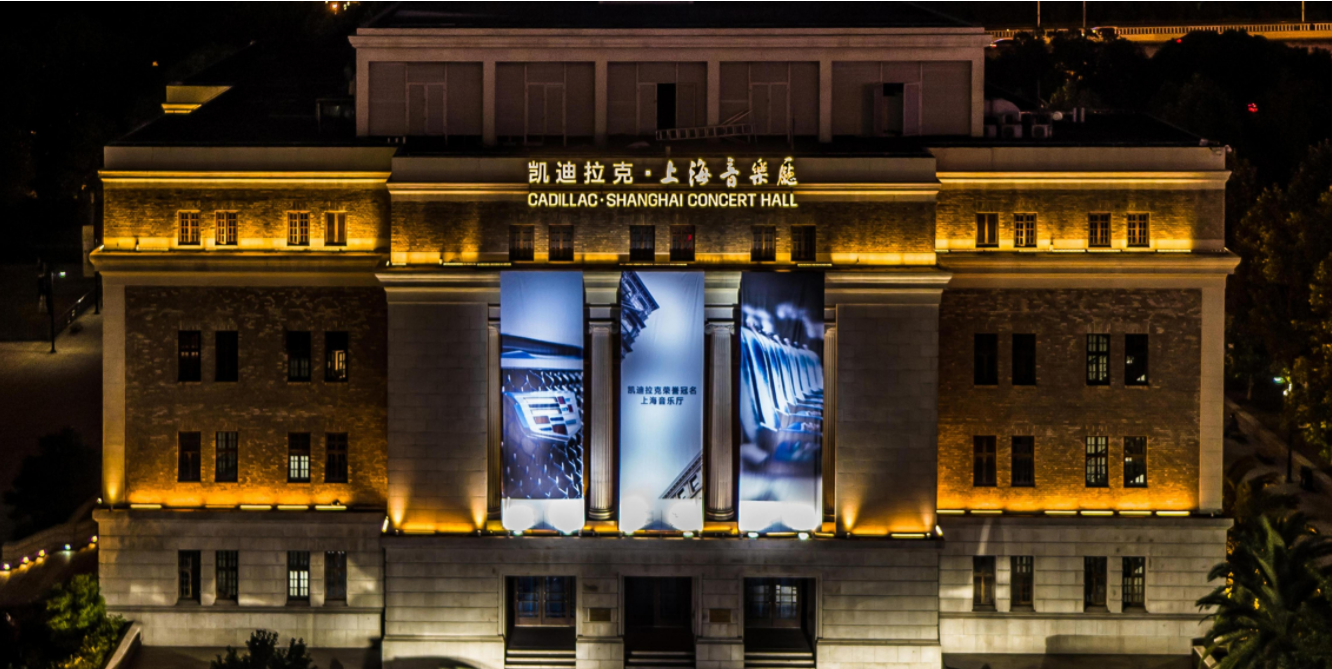 Requirements:
1. Phones should support both wired and wireless deployment.
2. Phones can be conveniently managed at web page.
3. 10 external lines need to use traditional PSTN lines
4. Portable phones are required to facilitate the work of the front desk and cleaning staff.
5. Phones can be connected to the customer management system to facilitate the statistical management of call costs.
Solution:
Flyingvoice and New Rock jointly provided an IP-based wireless communication solution according to their requirements.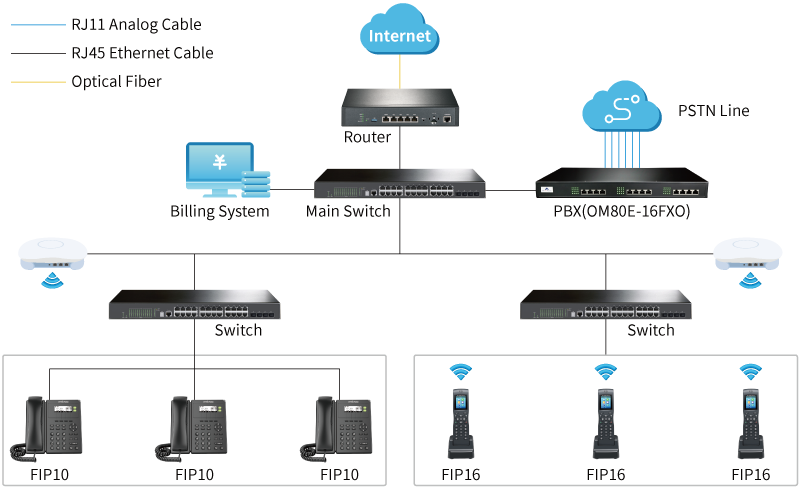 1. The PBX used in this project is New Rock OM80E-16FXO, and connect it to main switch.
2. Created wireless network via AP, ensuring the interconnection between the wireless network and New Rock PBX in the server room.
3. Deployed Flyingvoice FIP10 IP phones and connect them to the wireless network and register to PBX.
4. The front desk and cleaning staff were equipped with Flyingvoice portable FIP16 IP phone, and registered to PBX via the wireless network.
5. Realized unified deployment and batch configuration of all phones via Flyingvoice FACS (Cloud-based Auto-Configuration System) and FDC (Local Management Software).
Benefits:
1. With built-in wireless modules, Flyingvoice FIP10 IP phones used in the project support wired and wireless networking deployment.
2. FIP16 portable IP phone supports dual-band Wi-Fi and can achieve fast roaming between APs. With built-in 4000mA high-capacity battery, it supports 10 hours of talk time and 12 hours of standby time, which is suitable for staffs who need to walk around the concert halls.
3. With FDC and FACS management platforms, you can manage, maintain and upgrade Flyingvoice IP phones centrally and easily in the local area network or in the cloud.
4. The phone server provides APIs, which can be connected to the billing system, and facilitate the statistics and management of call charges.