Recently, a large chain hotel updated its phone system with a wireless solution offered by Flyingvoice. We provided wireless FIP11CP IP phone in this solution, which can connect Wi-Fi directly to make and receive calls, requires no additional wiring.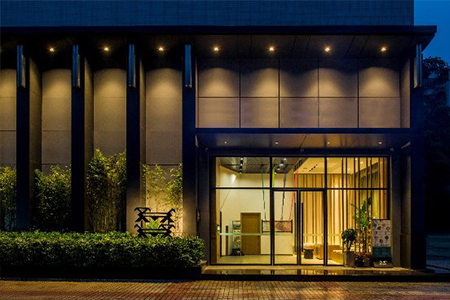 Requirements:
• Replace analog phones with wireless IP phones.
• Each phone in the guest room can call reception with one-click button and HD voice quality is required.
• Without changing network architecture, IP phones can be compatible with existing PBX and APs.
Solution: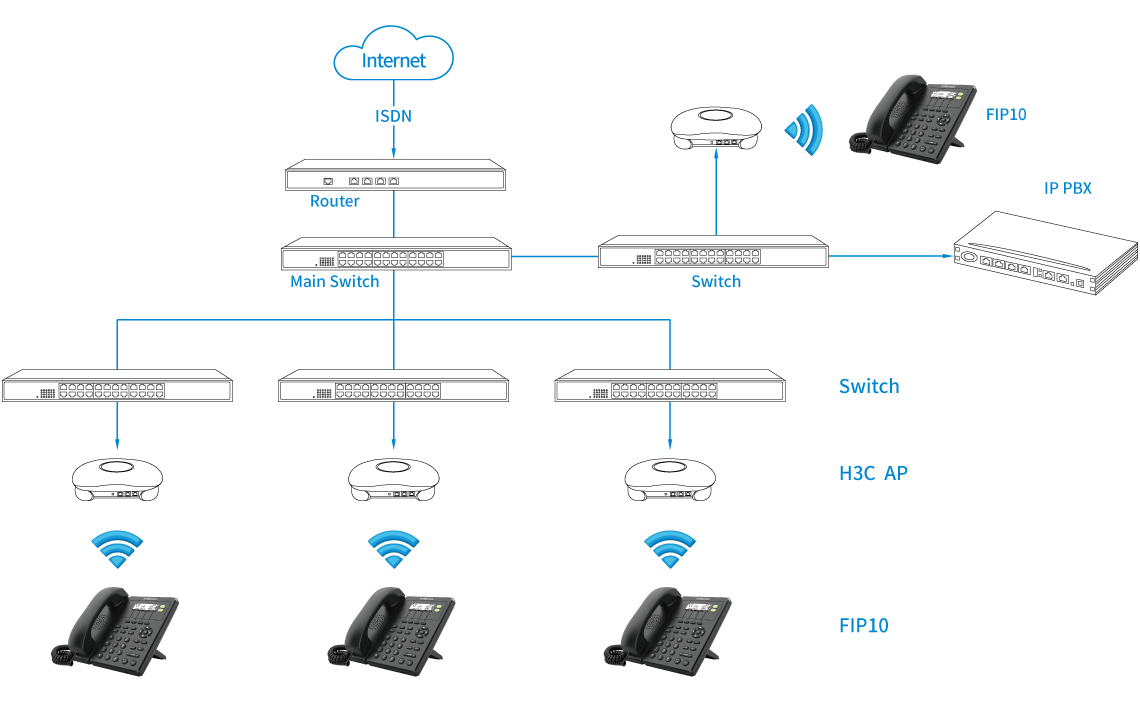 • Deploy PBX in the server room and connect it to the switch.
• The switch on each floor is connected to the main switch and wireless AP.
• The guest rooms on each floor are equipped with Flyingvoice FIP10 IP phone and connect to AP. And register them to PBX, realizing free internal calls among extensions, one-key call to the front desk and other functions.
Benefits:
• The flexible connection allows phones to be moved freely.
• Achieved one-click call to reception easily with mainstream PBXs and provided HD voice quality.
• No need to change network architecture, all Flyingvoice IP phones are compatible with mainstream AP, such as TP-LINK, Cisco, Huawei, etc.