P10/P10P/P10G
High Performance IP Phone
Flyingvoice P10/P10P/P10G is a high-performance communication device for business users. Equipped with a 2.3"132*64px graphical LCD screen with an adjustable backlight, it provides users with a clear visual experience. The P10/P10P/P10G supports 2 SIP accounts, integrated 100M dual Ethernet ports, and PoE (P10P/P10G) for easy network connection. The P10G has integrated 1000M dual Ethernet ports for faster internet access. And it supports HD voice technologies including Wideband Codec G.722 and Opus for high-quality calls. In addition, it is easy to set up at 60 and 45 angles on a desk or 15-angle mount on the wall, meeting different application scenarios.
Concise Interface Design, Convenient to View
The P10/P10P/P10G IP Phone includes a 2.3" 132*64px graphical LCD screen with a 7-adjustable brightness level on the backlight, which makes you capture information more efficiently even in low-light environments. Furthermore, its screen can dim to dark, giving you a good sleep without any distraction from light at night.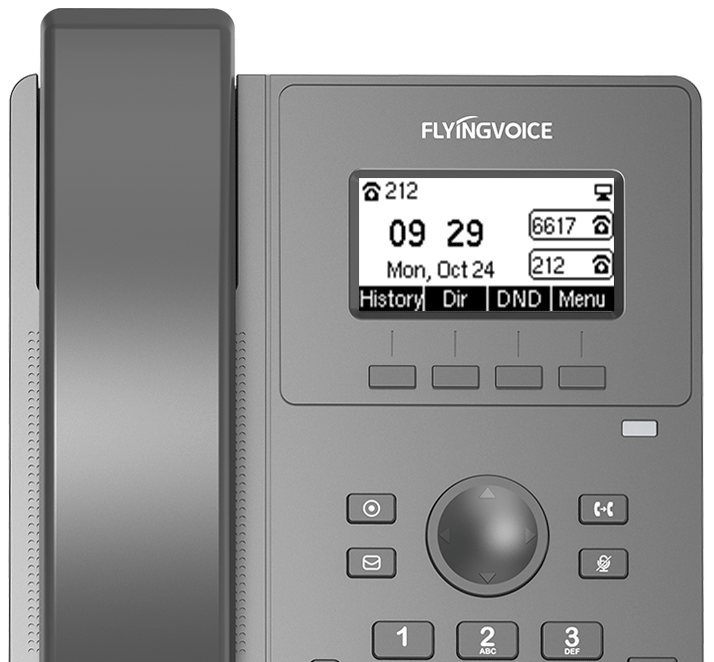 Supports 6-way Audio Conferencing, Better Collaboration
The P10/P10P/P10G supports 6-way audio conferencing to allow you to talk to five other people in a conference call while keeping the meeting running smoothly, making your communication easier.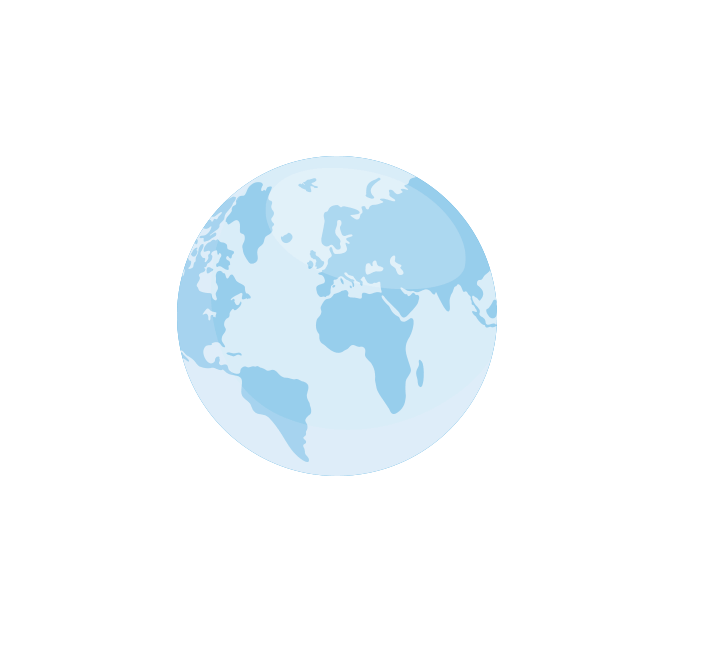 HD Voice Quality, Efficient Communication
The HD voice technologies including Wideband Codec G.722, Opus and Acoustic Echo Cancelling (AEC) on this phone deliver high-quality voice communication for the handset and speakerphone even in very noisy conditions.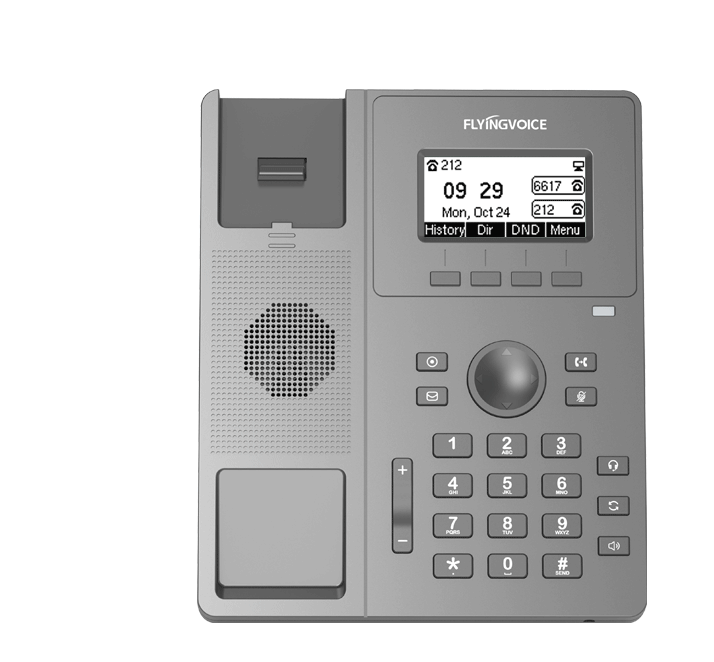 Online Management Platforms, Easy Configuration
The P10/P10P/P10G installed centralized firmware supports auto-provisioning and effortless mass deployment with Flyingvoice's free Redirection and Provisioning Service (FRPS) and Flyingvoice Auto-Configuration System (FACS), saving on your operation and maintenance time as much as possible.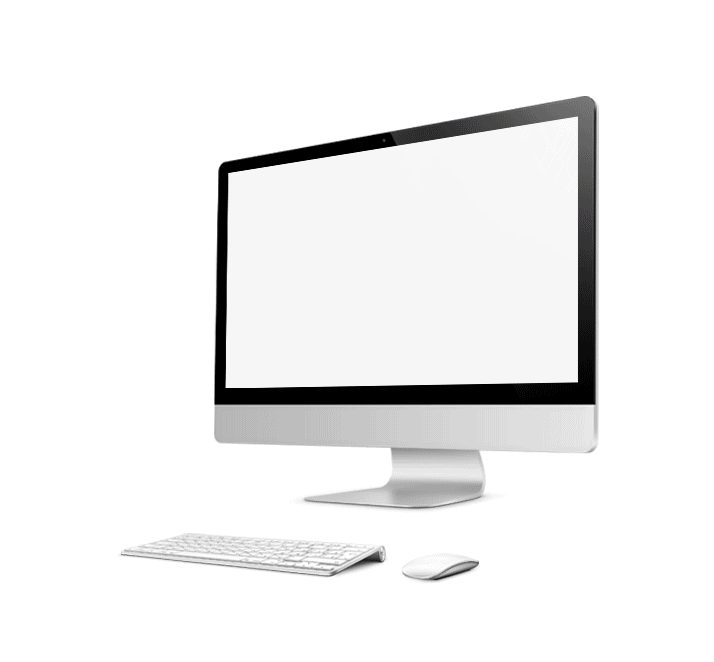 Wall Mountable, Flexible Installation
By focusing on ergonomic details, the P10/P10P/P10G is easy to set up on a desk and mount on the wall, meeting your various demands for a neat environment. And the P10P/P10G integrated PoE delivers both power and data across a single cable, which reduces cabling needs and simplifies installation.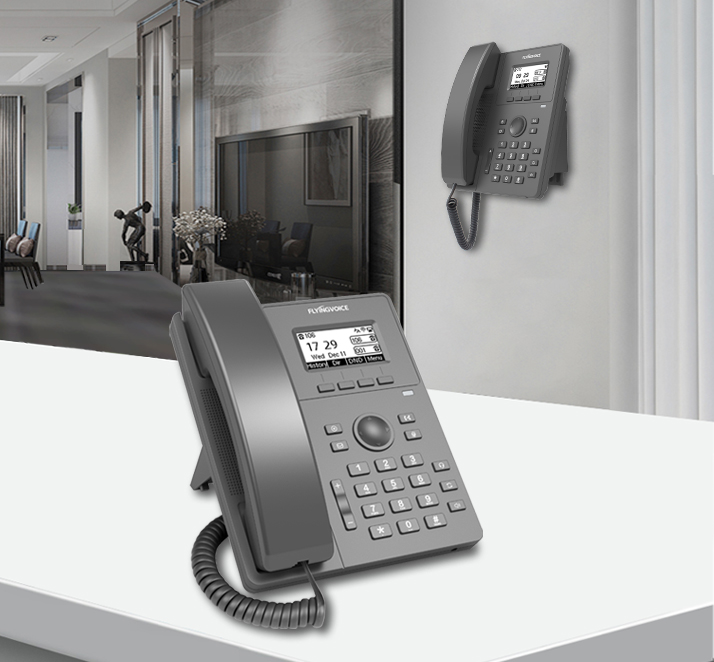 Shared Advantages and Differences
Comparing the P10, P10P, and P10G, we can find that they share many common advantages, such as supporting backlight adjustment and 6-way audio conferencing. At the same time, they also have their own unique features, such as P10P and P10G supporting PoE and P10G supporting Gigabit Ethernet port.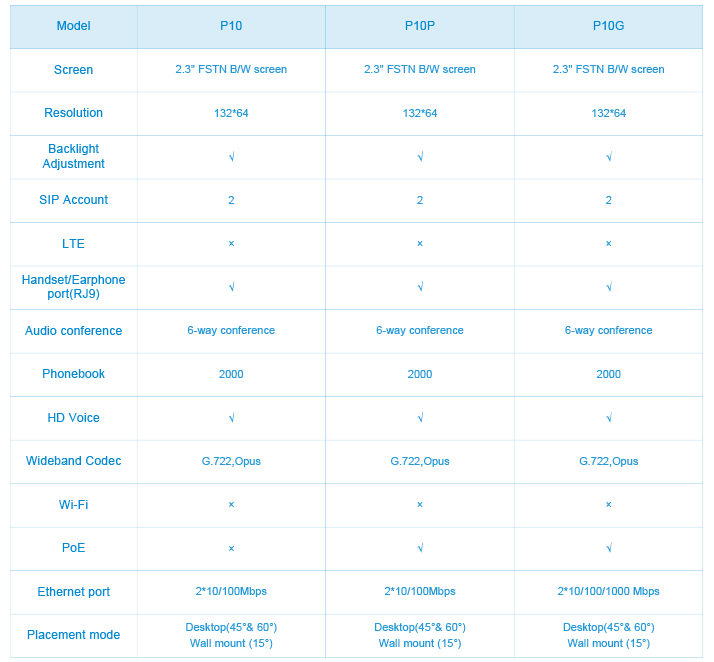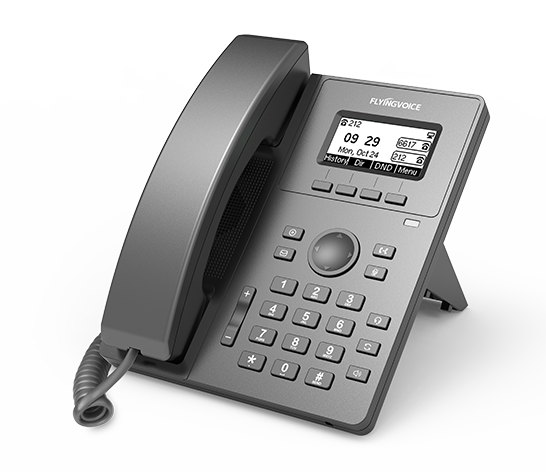 2.3"132*64px LCD screen with an adjustable backlight

2 SIP accounts

2 x 10/100Mbps Ethernet ports(P10/P10P) , 2 x 10/100/1000Mbps Ethernet ports(P10G)

PoE(P10P/P10G)

HD voice, 6-way audio conference

Wall mountable

Stand with 2 adjustable angles

Local phonebook up to 2000 entries