EHS10
Wireless Headset Adapter
The EHS10 wireless headset adapter is an ideal choice for enterprises, receptions and call centers. Plug and play. It comes with strong compatibility for most wireless headsets such as Jabra, Plantronics and Sennheiser, which effectively gives you control of your Flyingvoice phones including FIP13, FIP14 and FIP15G to answer and hang up calls remotely.
Plug and Play, Better Calling Experience
Simple to use. By connecting to your wireless headsets, it effectively allows you to remotely control your phone calls, making you enjoy a comfortable and seamless calling experience in every corner of the office.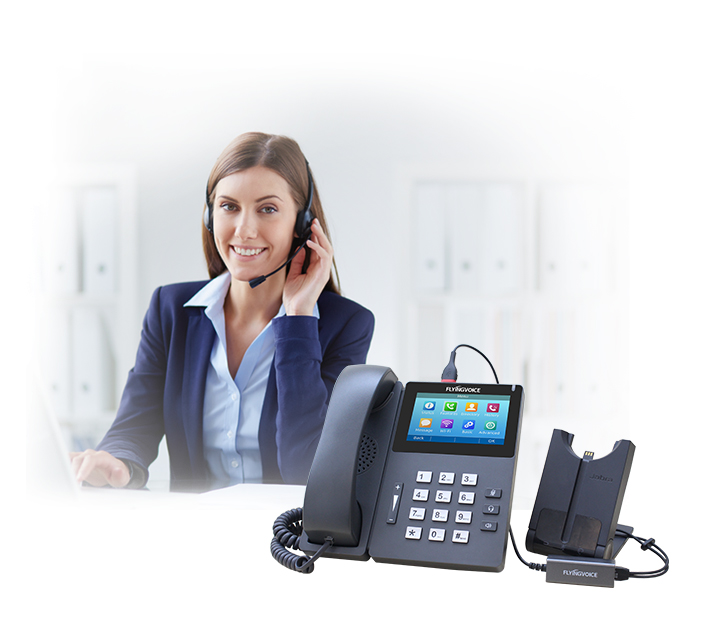 Strong Compatibility, Meeting Various Demands
It is compatible with most wireless headsets in the market (Jabra, Plantronics, Sennheiser wireless headsets), which bring more possibilities by connecting Flyingvoice IP phones FIP15G, FIP14G and FIP3G to users, realizing talk and receive calls everywhere.