Flyingvoice Releases FIP15G Plus Elite Touch Screen IP Phone
Shenzhen, China – October 8th, 2022 - Flyingvoice, a leading supplier of communication terminal devices and VoIP one-stop solutions, is thrilled to announce the launch of FIP15G Plus Elite Touch Screen IP Phone.
Flyingvoice always keeps an "easy-to-use" awareness in mind and hopes to see that our products bring customers better for operating, and better for the business. Therefore, we designed and developed a new touch screen IP desktop phone that provides a brand-new quad-core processor, built-in dual-band 2.4G&5G Wi-Fi and Bluetooth, dual USB ports and upgraded software for easy collaboration, is a more advanced and powerful IP desktop phone than FIP15G. The brand-new phone provides the best possible friendly and easy calling experience for businesses of all sizes.
Easy Operation and Setup
Flyingvoice FIP15G Plus features a new quad-core processor and a 4.3-inch large, touchable and high-resolution color display to allow employees to quickly find the right information or functions that can run faster and more smoothly at your fingertips, improving business efficiency.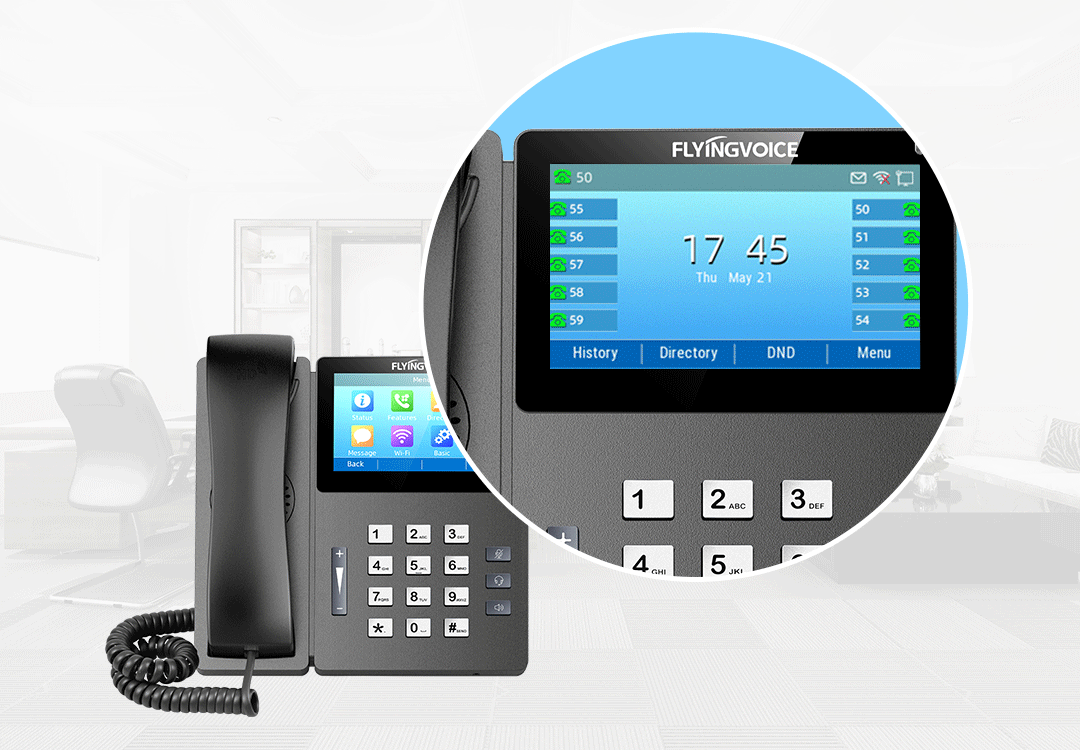 Better Remote Collaboration
Featuring advanced voice technologies such as wideband codec G.722, Opus, acoustic shield and ANC, the FIP15G provides crystal clear voice even in a noisy environment, and it supports 6-way audio conferencing to create an effective way to stay collaborative and productive.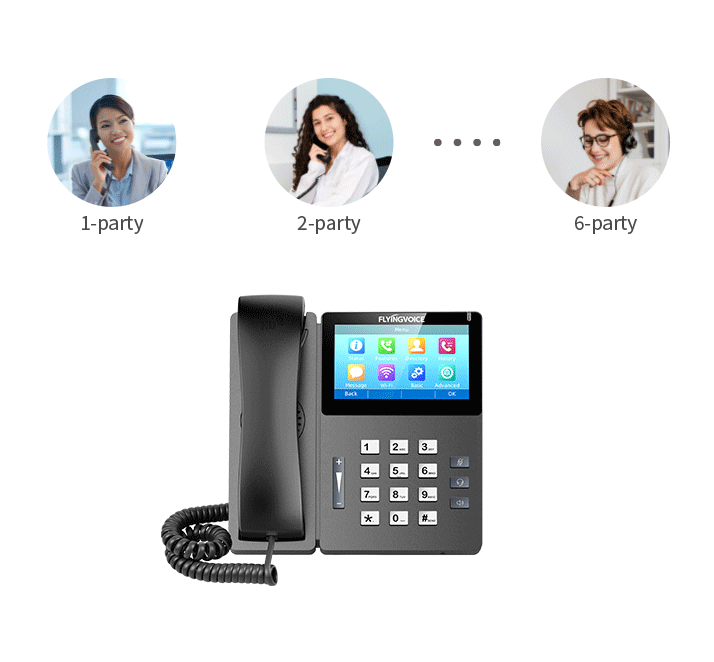 Enhanced Wireless Solution
FIP15G Plus supports built-in dual-band 2.4G&5G Wi-Fi and Bluetooth to create powerful wireless connectivity for reliable and flexible wireless solutions. And its dual USB ports can connect EHS10 headset adapter to DECT wireless headsets, allowing you to remotely manage calls. You can also connect USB disks for call recording to ensure you won't miss any important calls when you leave your desk.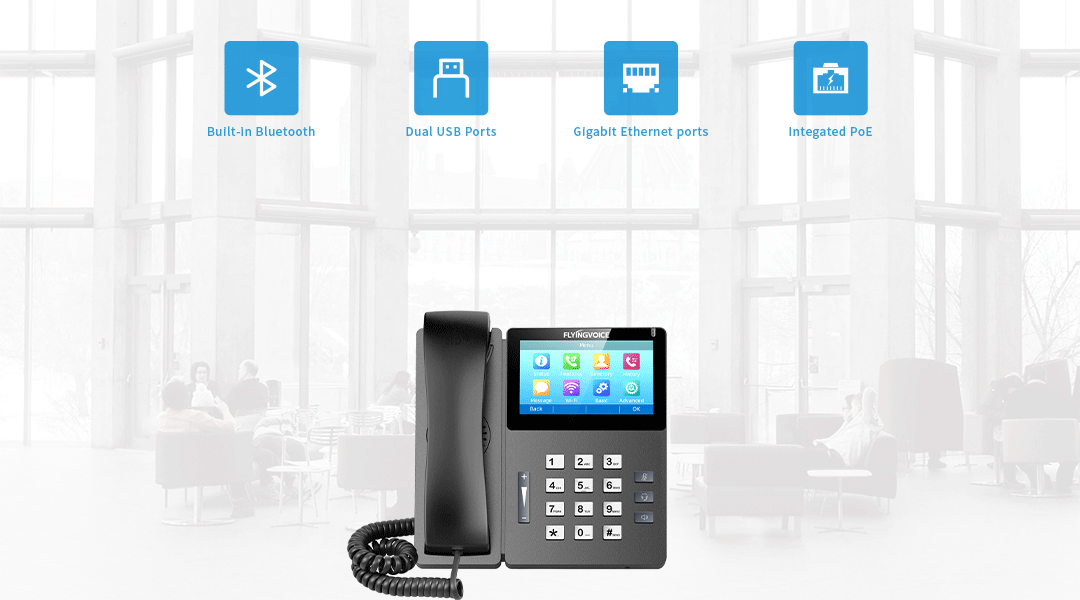 Effortless Installation and Deployment
FIP15G Plus can save labor costs for IT administrators as it supports one-cable deployment with integrated PoE, while remote device management services are also accessible through cloud platforms including FACS and FRPS, auto-provisioning modes such as FTP、TFTP、HTTP、option66, etc.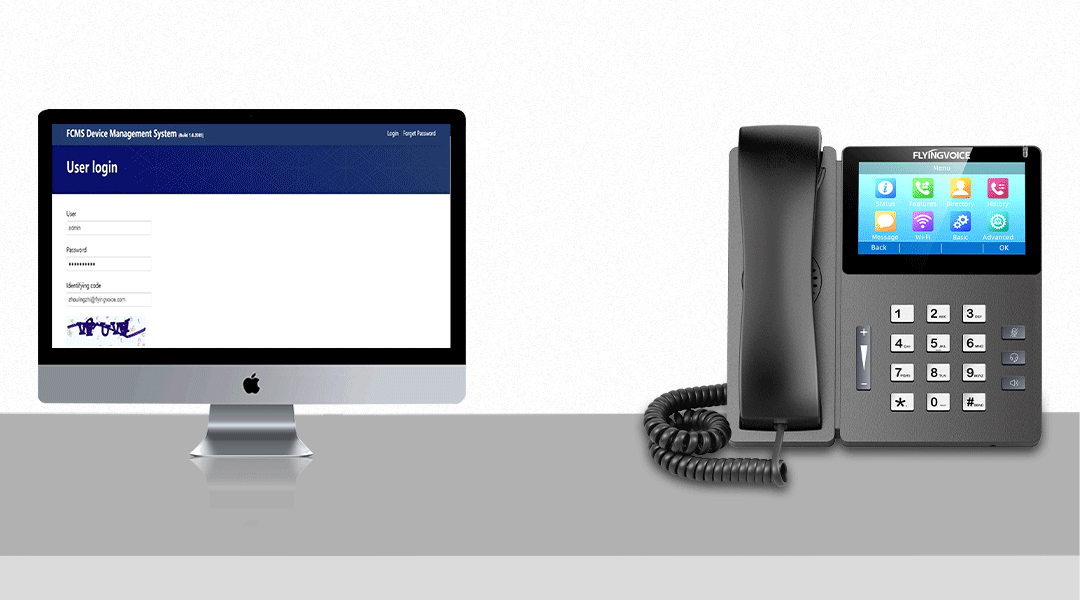 Comparison
Based on a new quad-core processor, the FIP15G Plus adds built-in Bluetooth and 5GHz Wi-Fi, Acoustic Shield and ANC voice technologies and one more USB port to support expanded functions, is a new variation of the FIP15G.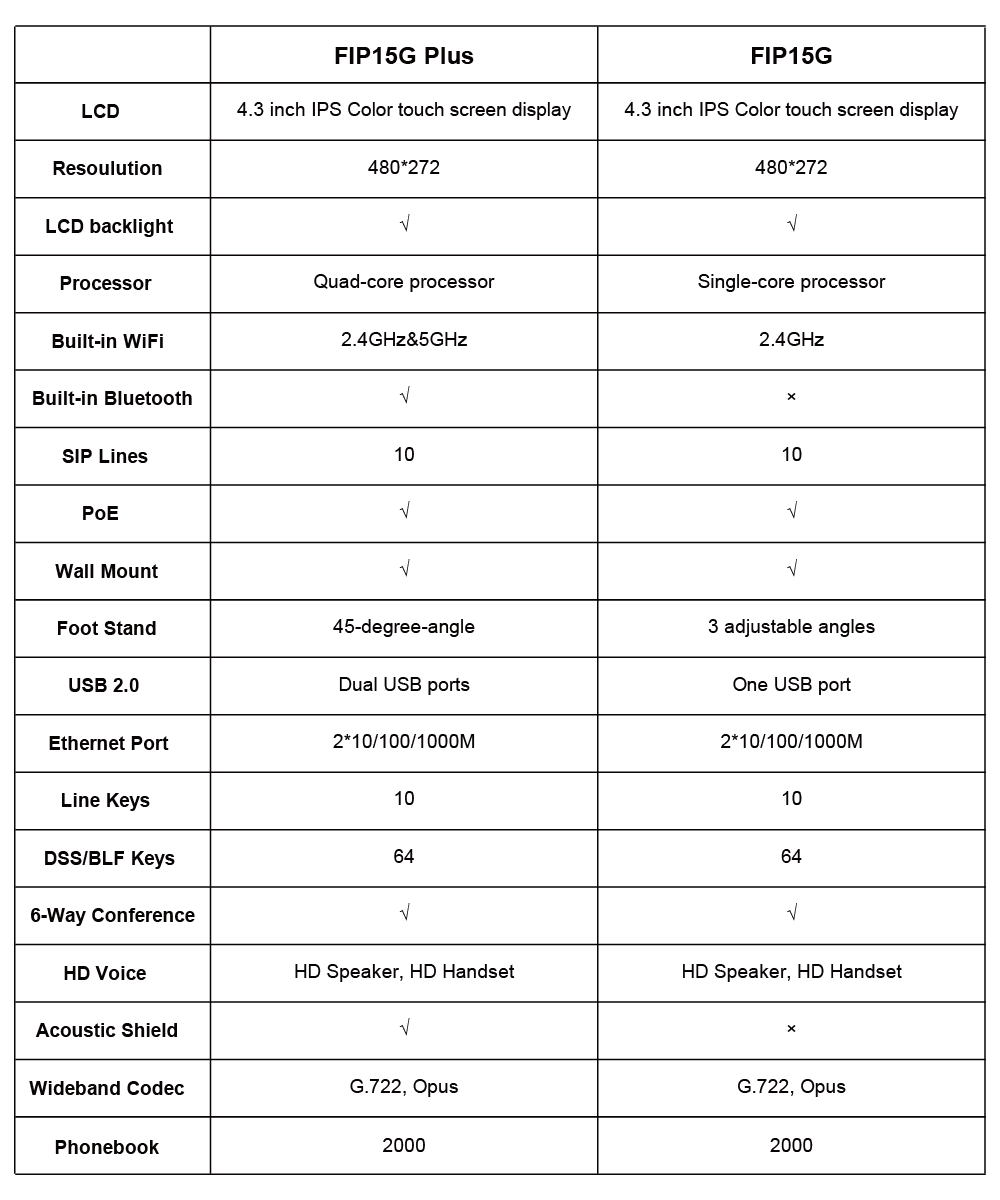 About Flyingvoice
Flyingvoice is a leading supplier of communication terminal devices and VoIP one-stop solutions, providing VoIP phones, ATAs, Gateways and Routers for business and home. We are aiming to empower small, medium and micro enterprises, solving the problem of "easy to buy but difficult to use" in network and communication, and are committed to providing wireless IP office solutions with integrated voice and data for SMEs. For additional information, please visit www.flyingvoice.com, and follow Flyingvoice on LinkedIn or Facebook.
---
For more information on FIP15G Plus, please visit our website Flyingvoice>VoIP product.
If you have any interest or questions, please contact our sales team (sales@flyingvoice.com), thanks.