A Wrap-up of the Flyingvoice 2022 Event at GITEX GLOBAL
Shenzhen, China – October 14, 2022 - Flyingvoice, a leading supplier of communication terminal devices and VoIP one-stop solutions, just wrapped up a successful week at GITEX GLOBAL 2022, which is the largest technology conference in Dubai, and got an overwhelming response from the visitors with our latest high-quality communication devices.
During the five-day event, we exhibited a wide range of communication devices such as the latest elite desktop IP phone FIP15G Plus, EHS10 wireless headset adapter, VoIP router with 4G-LTE and VoIP adapter with FXO&FXS port, covering everything about a phone system for SMEs needed.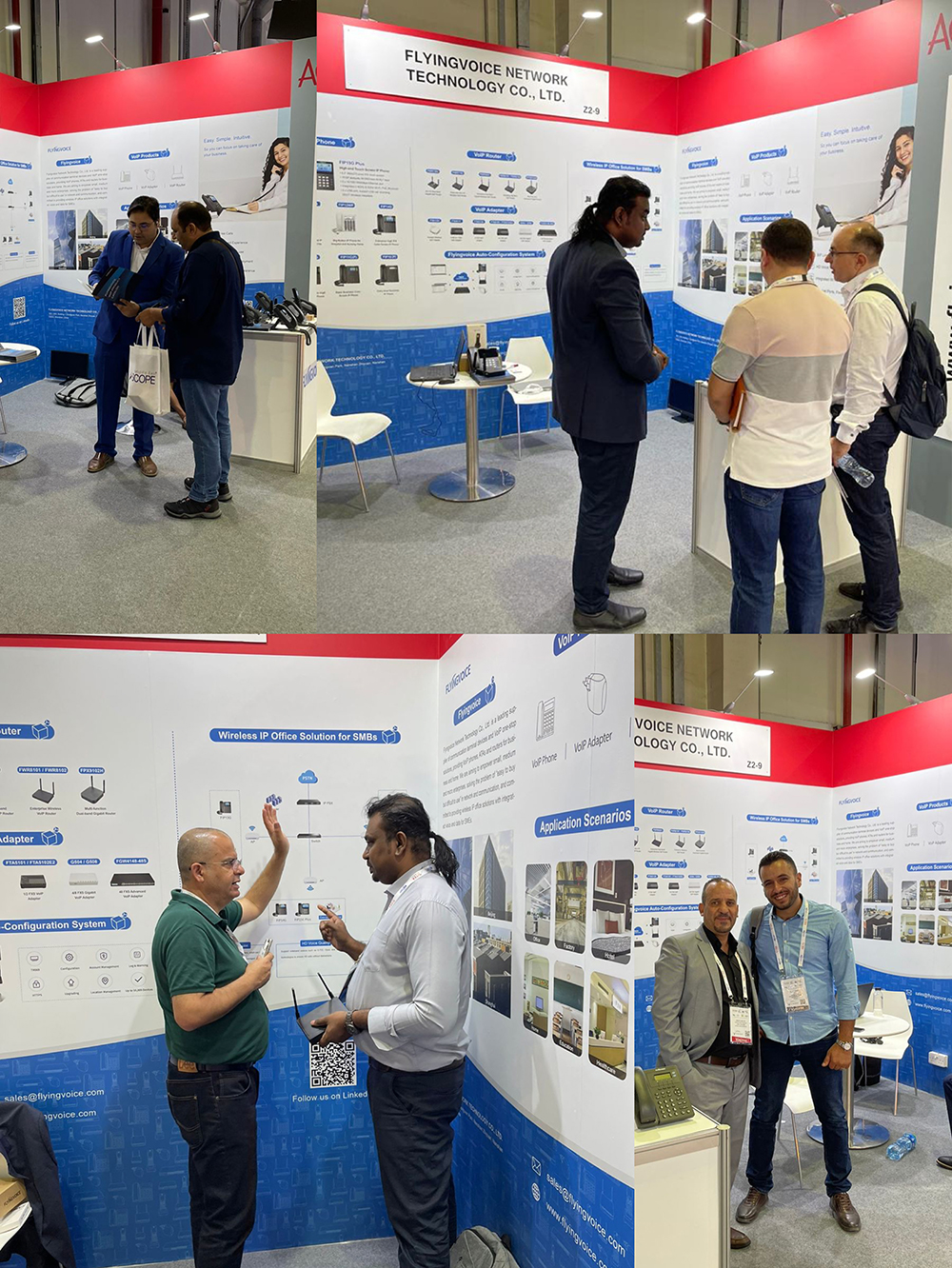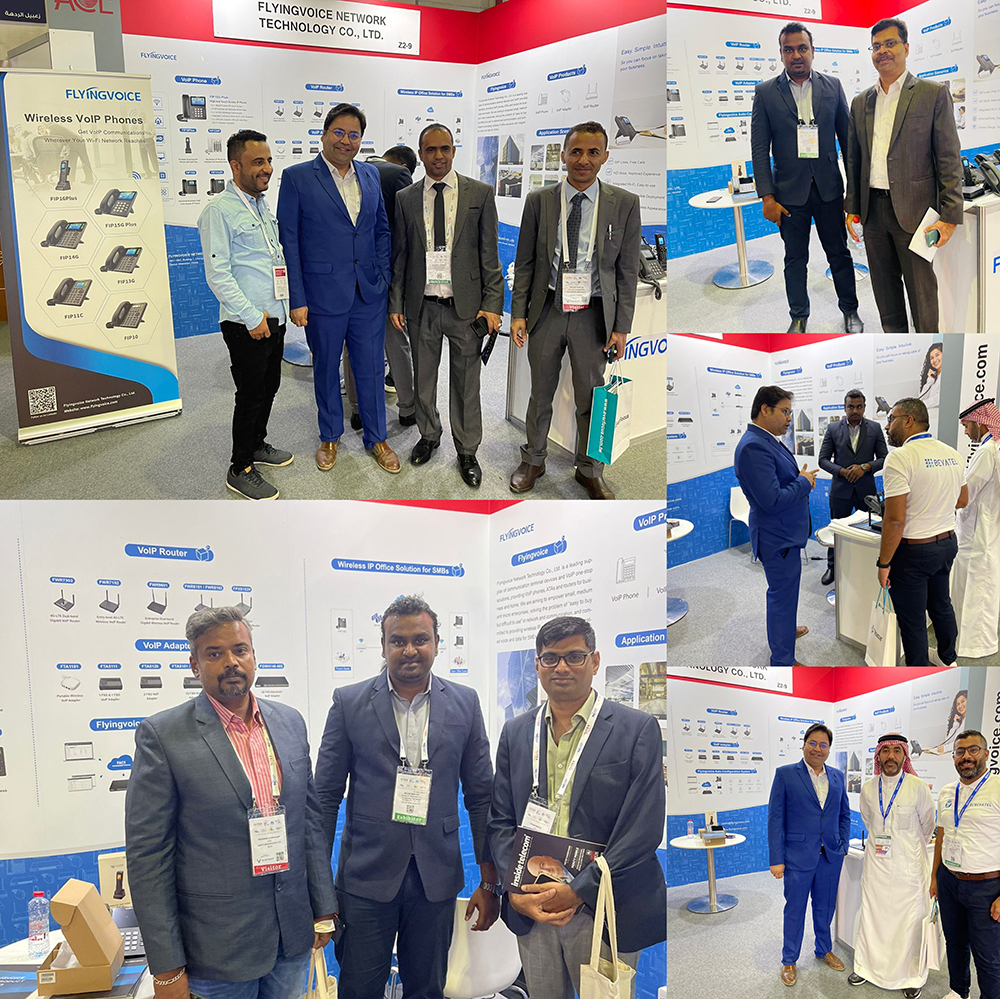 Elite desktop IP phone FIP15G Plus is a more advanced and powerful IP desktop phone than FIP15G, which adopts a brand-new quad-core processor, built-in dual-band 2.4G&5G Wi-Fi and Bluetooth, dual USB ports, and upgraded software to deliver excellent voice communications and extended functionality.
EHS10 wireless headset adapter creates an effective way to switch between your phone and the DECT wireless headset base for improved mobility in the office.
A big thanks to all coming partners and friends, and our local distributor for giving us great support and bringing us constant motivation to go the extra mile.
About Flyingvoice
Flyingvoice is a leading supplier of communication terminal devices and VoIP one-stop solutions, providing VoIP phones, ATAs, Gateways and Routers for business and home. We are aiming to empower small, medium and micro enterprises, solving the problem of "easy to buy but difficult to use" in network and communication, and are committed to providing wireless IP office solutions with integrated voice and data for SMEs. For additional information, please visit www.flyingvoice.com, and follow Flyingvoice on LinkedIn or Facebook.
---
For more information on FIP15G Plus, please visit our website Flyingvoice>VoIP product.
If you have any interest or questions, please contact our sales team (sales@flyingvoice.com), thanks.