Flyingvoice Successfully Wrapped up its Participation in GITEX 2021
【SHENZHEN,CHINA - October, 17 - 21th】Flyingvoice, a leading supplier of VoIP endpoint and VoIP communication solution, is thrilled to announce to attend in GITEX 2021 at the Dubai World Trade Center (DWTC), while taking this opportunity to showcase its latest communications products and demonstrate business-enhancing VoIP communications solutions.
Established in 1980, Gulf Information Technology Exhibition (GITEX), is the third-largest of Information Technology Exhibition in the word. This year GITEX marked the industry's return to its normal state, though embracing new rules brought by COVID-19 pandemic. A lot of visitors from all over the world came to see the triumph of technology which didn't stop evolving even in these uncertain times.
At GITEX, we are so proud to present our latest Portable IP Phone FIP16Plus for the SME businesses, it features belt clip for improving the mobility of staff, long battery life for 120 hours of standby time and 12 hours of talk time, dual-band Wi-Fi accessible, HD voice call, 3-way conference. In addition, we are also making a great show of FIP1X series desktop IP phone from entry-level to high-end, VoIP router with 4G-LTE and VoIP adapter with FXO&FXS port, covering everything about a phone system for SMEs needed.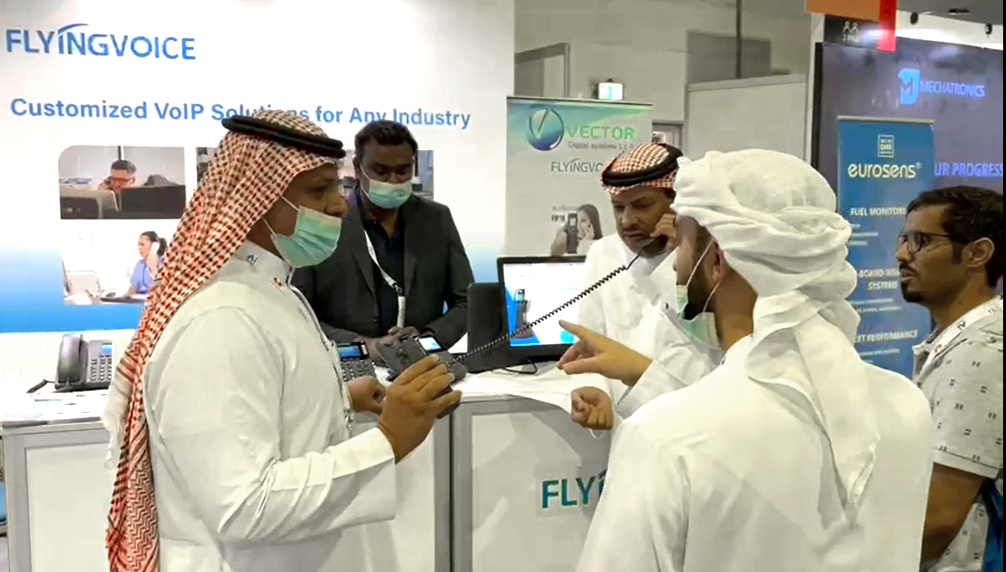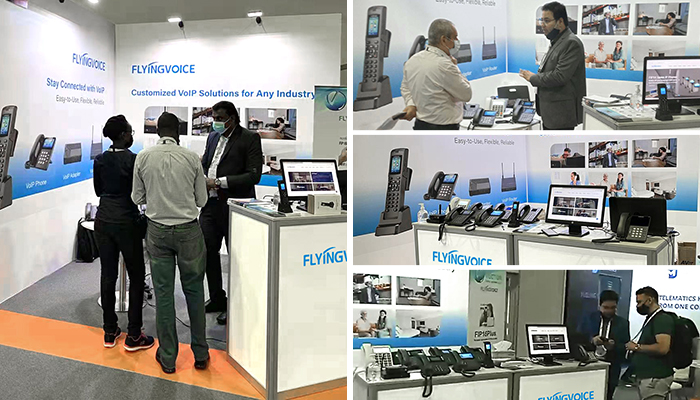 Here we would like thank all the visitors to drop by our booth and discuss all of their potential enquire with us. We sincerely thanks to our local partner who gave us a lot of help for making the event great.
About Flyingvoice
Flyingvoice Network Technology Co., Ltd. is a leading supplier of communication terminal devices and VoIP one-stop solutions, providing VoIP phones, ATAs and routers for business and home. We are aiming to empower small, medium and micro enterprises, solving the problem of "easy to buy but difficult to use" in network and communication, and committed to providing wireless IP office solutions with integrated voice and data for SMEs.