New Start! Flyingvoice Showed Up At ITEXPO 2023
【SHENZHEN,CHINA - February, 15 - 16th, 2023】 Flyingvoice, a leading supplier of VoIP endpoint and VoIP communication solution attended ITEXPO, a highly influential annual event in the global communications industry, in Florida, USA.
As a high-quality provider of communication solution, Flyingvoice presented its VoIP products and solutions at ITEXPO, and they attracted many visitors!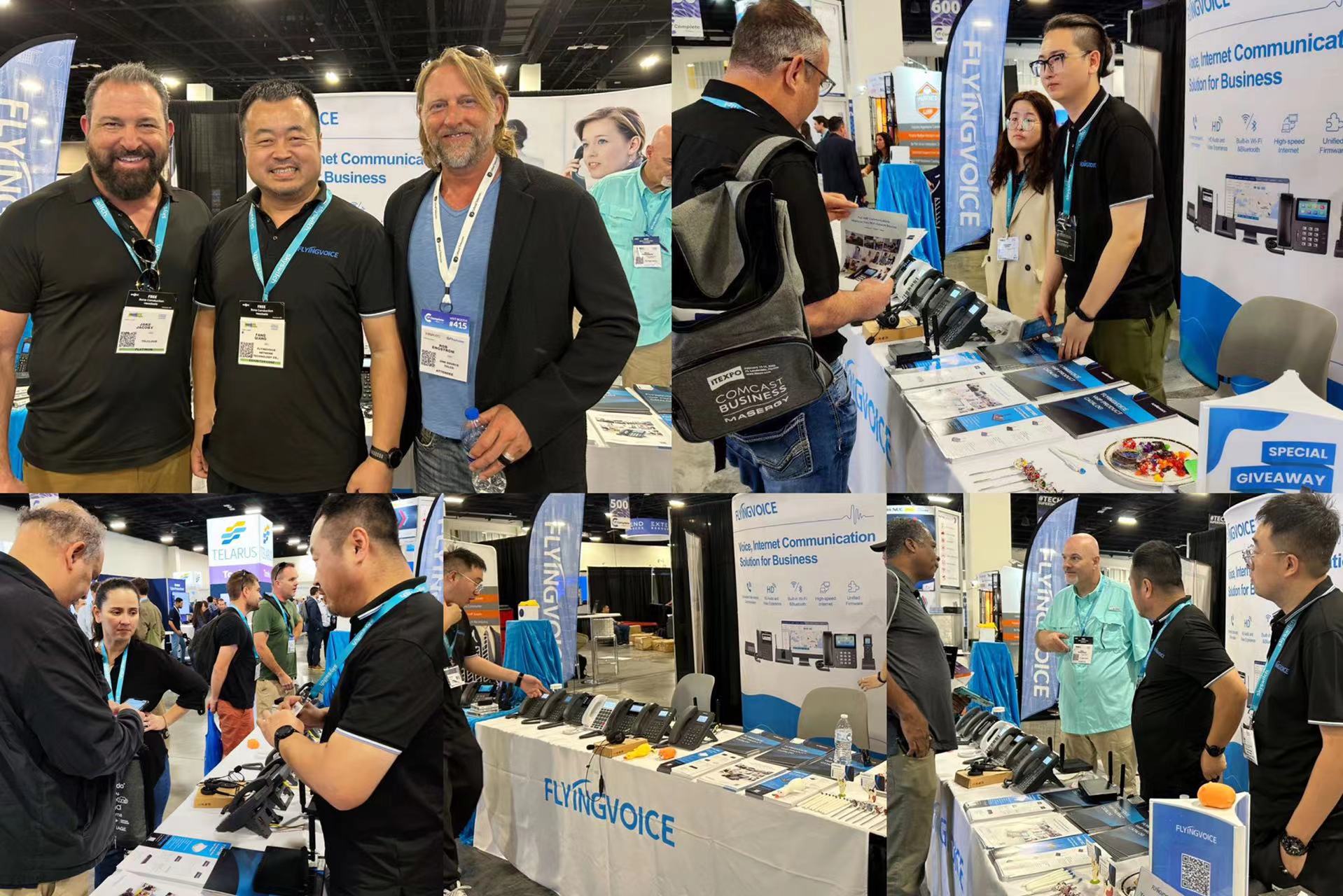 This year's ITEXPO theme is CONNECT-SELECT-PROTECT. Come meet with the right people, choose the right technology options for your needs, and always keep an eye on protecting your assets with best-in-class cybersecurity tools. Since its launch in 1999, ITEXPO is the one event that brings communications and technology professionals together across the entire eco-system. For the 40th time, ITEXPO is the vital, annual kick-off point for the tech world because its content and participants continuously evolve with the marketplace. Today's buyers connect with the RIGHT sellers to meet their specific, unique needs.
Since its establishment in 2007, Flyingvoice has been adhering to the core of technological innovation and has developed three major product systems:
1. 4G/5G CPE and MESH wireless routing products, to provide customers with high-performance Internet access and indoor wireless coverage solutions.
2. Audio and video IP communication terminal products, to help customers conveniently achieve enterprise convergence communication capabilities.
3. ATA and SIP intercom products, helping customers to realize professional audio and video communication capabilities in non-desktop office scenarios.
With the leading technology and quality product experience, Flyingvoice's series products are sold all over the world, and its enterprise-converge communication products and solutions have been applied in many fields such as government and enterprise office, financial communication, and security intercom.
In the upcoming future, Flyingvoice will continue to take "meeting and exceeding customer expectations" as its mission and is committed to providing more stable, efficient, and easy-to-deploy products and services to empower small, medium and micro enterprises, solving the problem of "easy to buy but difficult to use" in network and communication.
About Flyingvoice
Flyingvoice Network Technology Co., Ltd. is a leading supplier of communication terminal devices and VoIP one-stop solutions, providing VoIP phones, ATAs and routers for business and home. We are aiming to empower small, medium and micro enterprises, solving the problem of "easy to buy but difficult to use" in network and communication, and committed to providing wireless IP office solutions with integrated voice and data for SMEs.