VoIP Phone Solution for Sales Call Center
Background
A sales call center is a specific type of call center whose purpose is to increase the sales of the products and services of the company. It can work towards sales lead generation, actual booking and selling of products, or both. Set up a sales call center is one of the most important way to increase sales performance.
Solution
Sales call center 1:
When considering VoIP phone options, the company will notice that they vary in Ethernet speeds and support for Power over Ethernet (PoE, it is the ability for the LAN switching infrastructure to provide Power over a copper Ethernet cable to an endpoint). These features may seem like minor details, but they can actually affect the deployment of the VoIP phone system, the cost of your networking setup, the amount of physical space in your office, and other maintenance considerations. IP phone with PoE feature are the suitable option for these companies.
Flyingvoice FIP10P is a 2-line IP phone with 2-port 10/100 Mbps which supports PoE. It is not only can be powered but also data can be transferred by a Ethernet cable. Besides, you can connect FIP10P to computer via LAN port. It can help sales call center save space and make a better office environment. FIP10P supports LLDP and CDP, and you can manually set VLAN settings. Setup voice and data VLAN on the network switch, FIP10P will automatically forward the traffic to the voice VLAN and ensure the voice transmission and quality. Besides, this allows you to separate the VoIP VLAN from the PC VLAN, and greatly simplifies the sales call center's network.

Sales call center 2:
It's inconvenient for the wireline deployment in this sales call center. For this situation, the company can connect Flyingvoice FIP11C to wireless AP via Wi-Fi. FIP11C is a 3-line IP phone with 2-port 10/100 Mbps. Sales call center can have internal audio conferencing with the headquarter through VPN, or just need to register FIP11C to the IP PBX server which is forwarded to the public network.

FIP10/FIP11C IP phone facilitate basic call center functions, such as call holding, call forwarding, call waiting, call transferring, BLF, call park/call pick up, and 3-way conferencing, etc.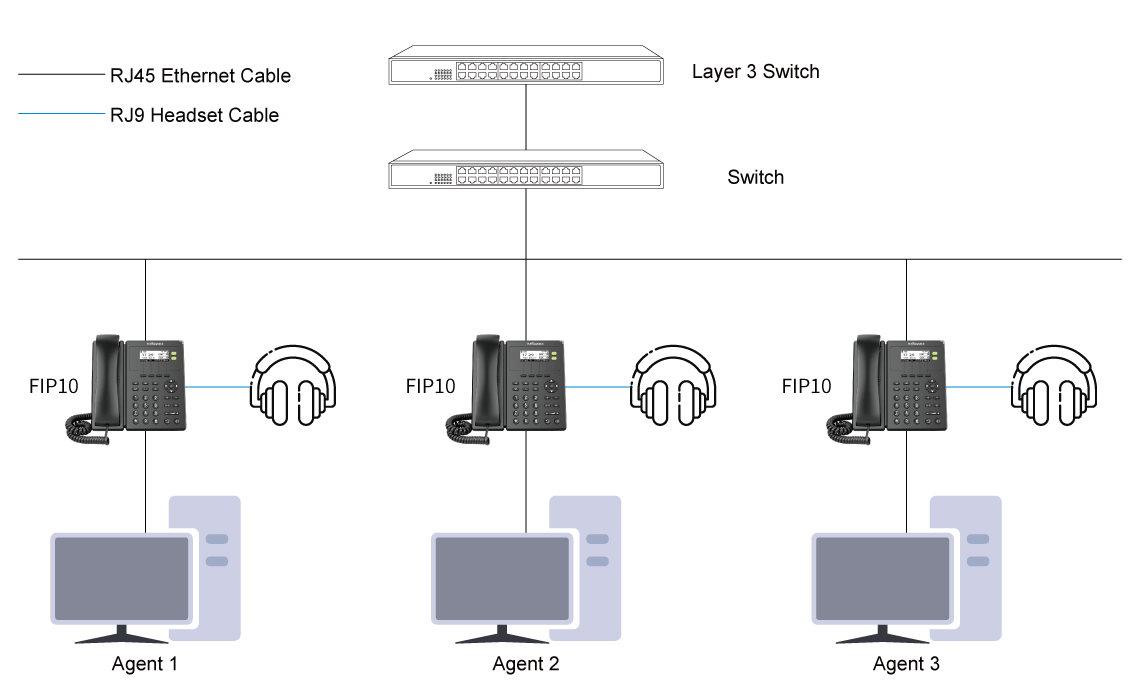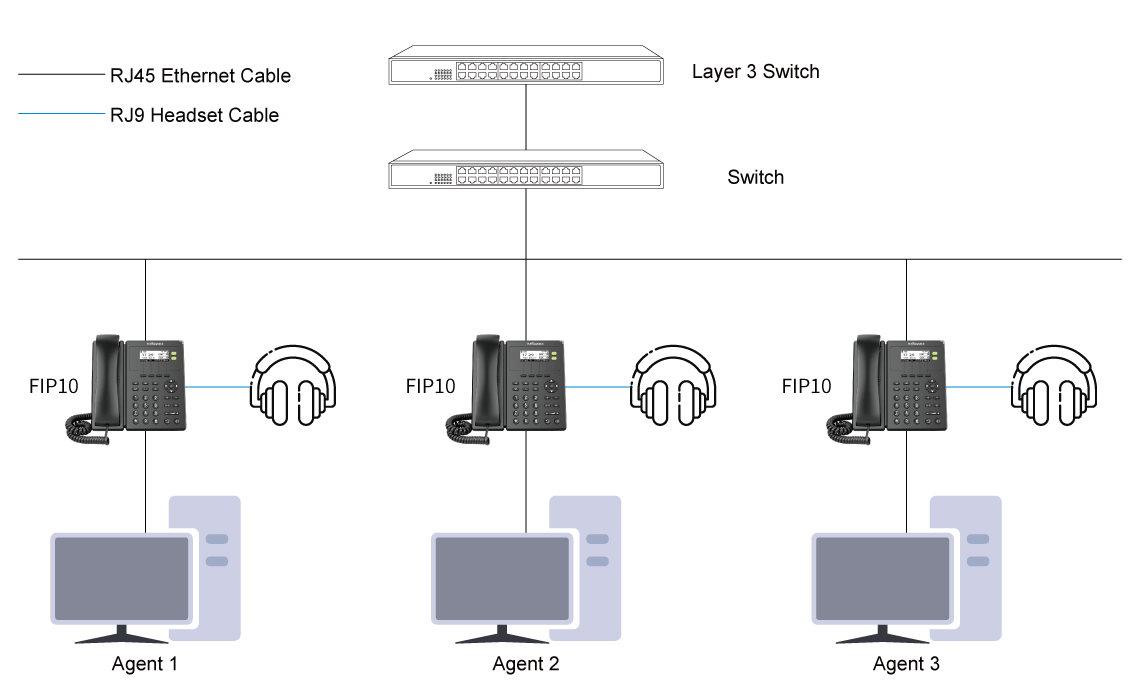 01

High secuity IP phone that supports TLS / SRTP, HTTPSl, IPv6, VLAN QoS and LLDP, etc.

02

High cost-effective products with rich-featured functions, HD voice and stable quality.

03

FIP10P and FIP11C IP phone support multiple automatic positioning methods.