Solution for Communication in Different Places
Background
A technology company has a team that is deeply involved in logistics and supply chain management, they are proficient in software and hardware technology research and technical management. There are 1,300 professional logistics service personnel in the world, 40 service outlets and 5 warehouses in China (Beijing, Shanghai, Guangzhou, Shenzhen and Yiwu), which is the preferred logistics warehousing service provider for 30,000 B2C merchants.
Requirements
The IP phones of the branches and headquarters can call each other.
Solution
1. In order to save costs and centralized management and maintenance, there is no need to purchase PBX and other equipment in the branch. We can set up NAT port forwarding on the router of Shenzhen headquarters, then branches' phone will able to register to headquarters IP PBX, the phones in the whole system will able to call each other.
2. The phones in other branches connect to headquarters OpenVPN and then register to the IP PBX.
Flyingvoice phone supports OpenVPN connection, the way to use it as follows:
① Generate certificates on headquarter's OpenVPN server, include OpenVPN CA certificate, OpenVPN client certificate, OpenVPN private key and OpenVPN configuration file.
② Upload the certificates to the phone, then register to the IP PBX server.
3. Deploy cloud PBX, then register the phones to the PBX directly.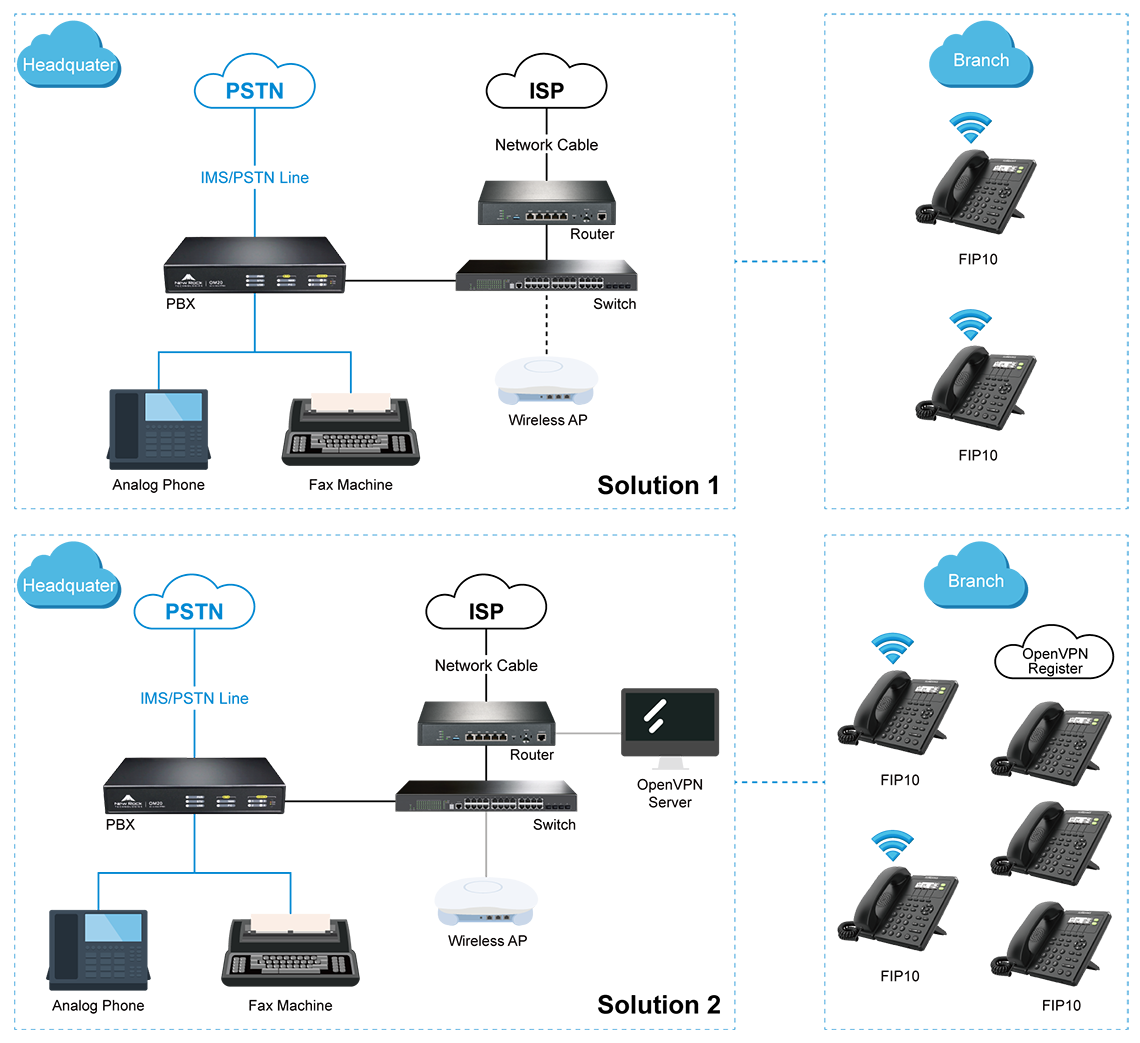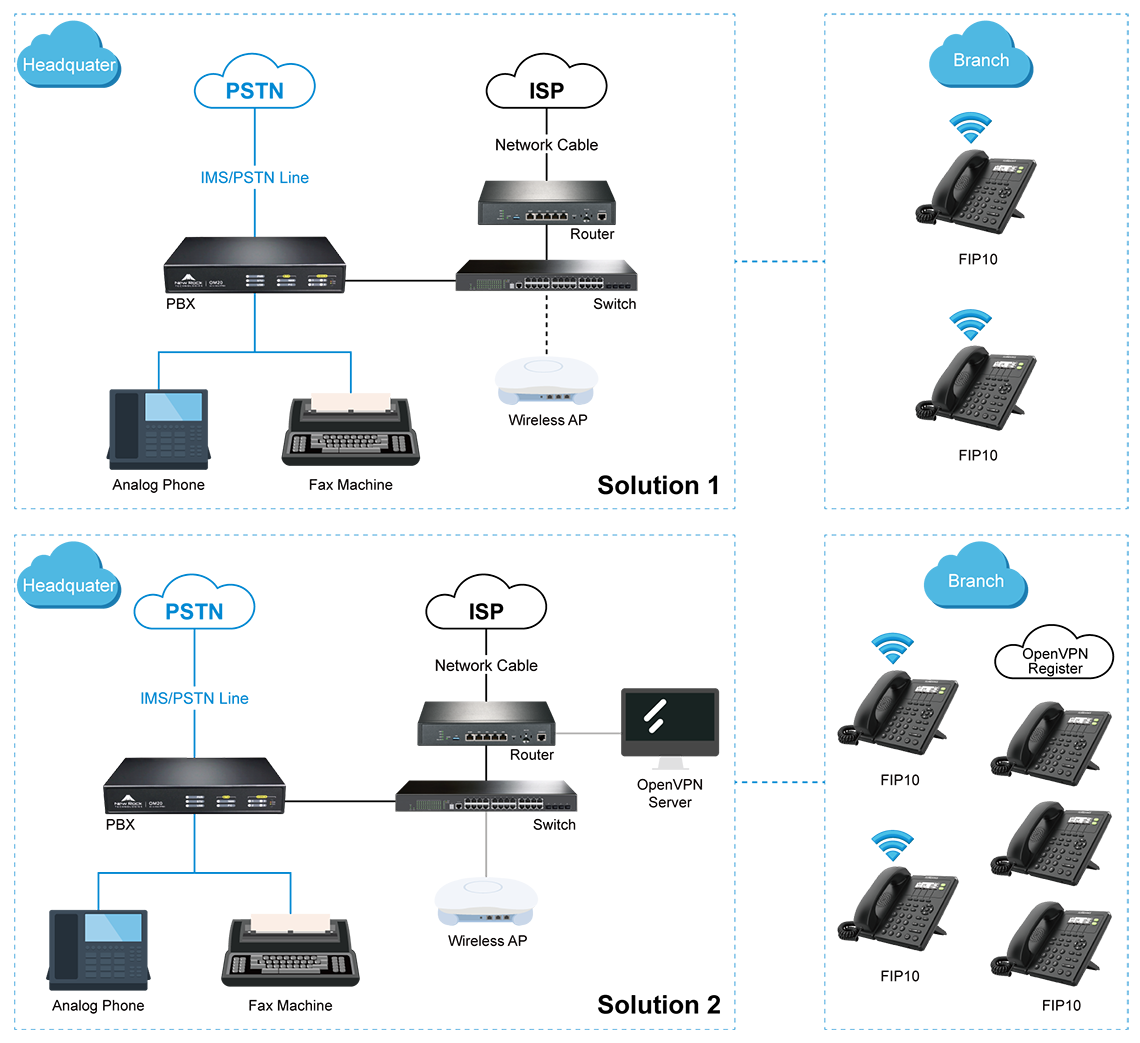 01

Save cost and simplize the network.

02

Centralized management and remote maintenance, reduced human resources.

03

Easy deploy and register the phone.