VoIP Solution for Hospital & Healthcare
Background
Efficient communication is essential for hospitals to deliver safe and high-quality medical care. With Flyingvoice wireless VoIP communication solution, hospitals can communicate internally and externally in an effective and stable way. Meanwhile, it also helps to enhance hospital staff's productivity and team collaboration to better serve patients.
Requirements
In order to meet the communication needs among medical staff and improve the communication services between medical staff and patients, there are the following requirements for voice communication in hospitals:
1. Free internal calls among medical staffs in each department.
2. IVR (Interactive Voice Response) system is required to simplify hospital-patient communication and keep service available to patients 24/7.
3. Phones should be easy to deploy, feature-rich and support wireless connection.
4. Advanced call functions are needed, such as recording, one-click call, multi-party conferences, and voicemail.
5. Phones need to support speed dial, such as one-click alarm and call immediately after off-hook.
6. Phone system should be stable and reliable, with disaster recovery backup to avoid data loss.
Solution
This solution is based on Flyingvoice IP phone and takes Yeastar IP PBX as an example.
1. Deploy two PBXs as hosts in the server room and connect to the user's core network to provide IP voice services. And enable the dual-system hot standby function to achieve main and standby redundancy.
2. Connect Flyingvoice IP phones to the wired or wireless network and register them to the PBX, achieving internal and external phone calls.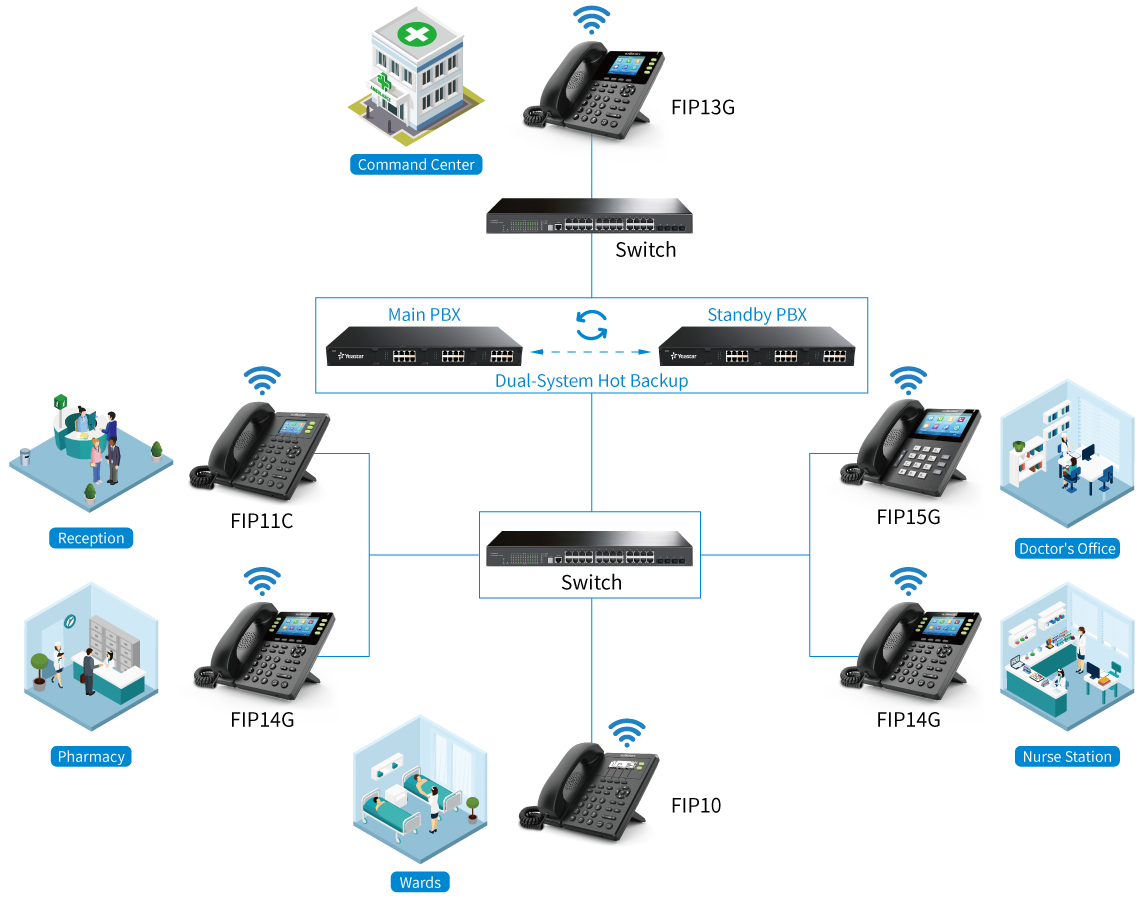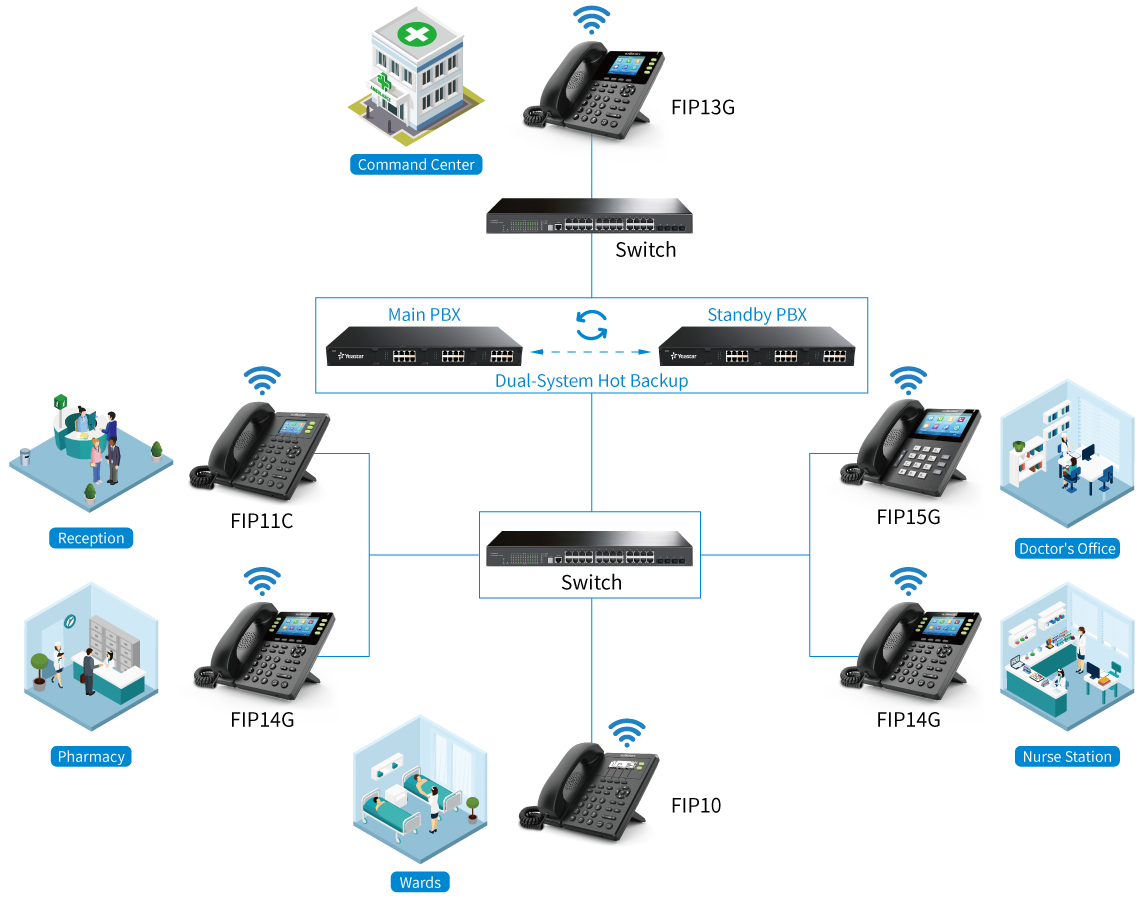 01

Wired & Wireless Connection: Flyingvoice wireless IP phone can be connected to the Internet flexibly via network cable or Wi-Fi.

02

Unique AP Mode: The unique AP mode of Flyingvoice desktop IP phones can transform the wired signal into a wireless one, providing a wireless Internet connection for doctors and medical staff.

03

Rich Phone Features: Advanced call features are supported such as Call Recording, Call Transfer, Hospital Phonebook, etc.

04

HD Voice: Phones support G.722, Opus, AMR-WB wideband codec, you can enjoy clear call even in a noisy environment.

05

Easy Management: Flyingvoice phones can be unified managed via FACS or FDC and the status can be monitored, which makes the device management system easy.

06

IVR System: The PBX supports up to a 64-level IVR that can reduce the waiting time of the callers and improve patient experiences.