P20/P20P/P20G
Dual-line Business IP Phone
P20 Series enterprise wireless WiFi phone, equipped with a 2.3-inch 132x64 pixel black and white LCD screen with backlight, providing users with a clear visual experience. Support 2 SIP lines, 2.4G Wi-Fi, integrated USB2.0 interface, support USB flash drive, EHS adapter, Bluetooth dongle, and other expansion devices access. Users can choose the adaptable model according to the demand for Gigabit Ethernet port, and PoE supply to meet different scenarios of enterprise office.
New Design, Interactive Experience
With 2.3-inch 132x64 pixel black and white LCD screen with backlight, display with a 7-adjustable brightness level on the backlight, timer off screen and breathing light caller alert, which provides an enhanced visual experience.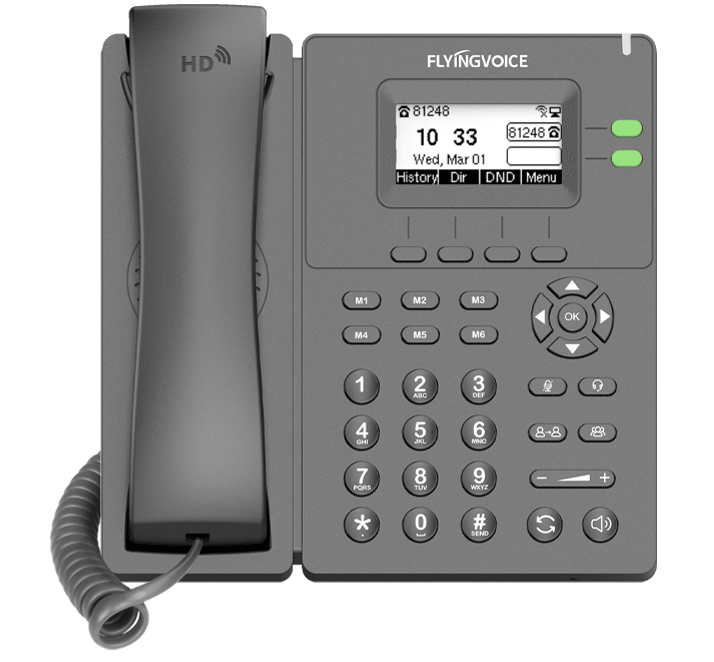 HD Voice, Better calls
Wideband G.722 and Opus are supported, meet the European Telecommunications Standardization Institute (ETSI) voice test standards, can achieve high-definition voice noise reduction and high-definition echo cancellation, you can have clear VoIP calls even in noisy places.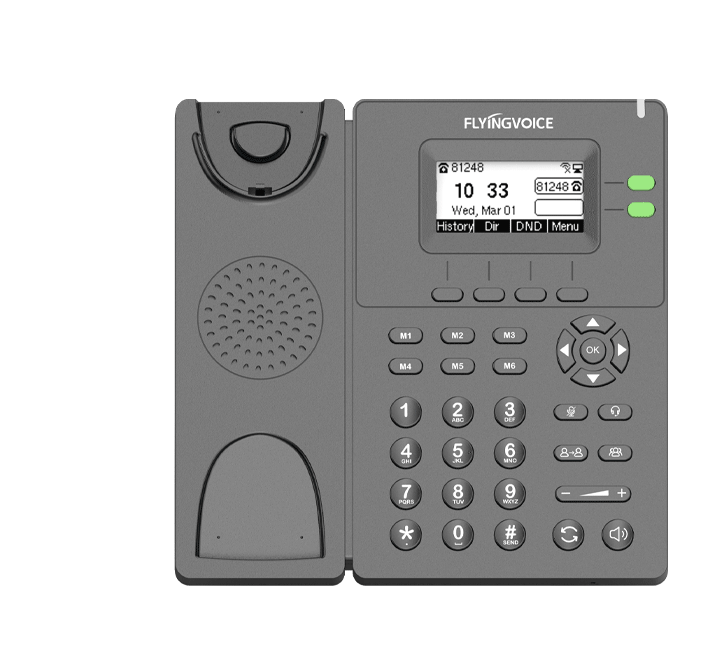 6-Way Audio Conference
Support 6-Way Audio Conference, making your communication easier and realize the a better collaboration.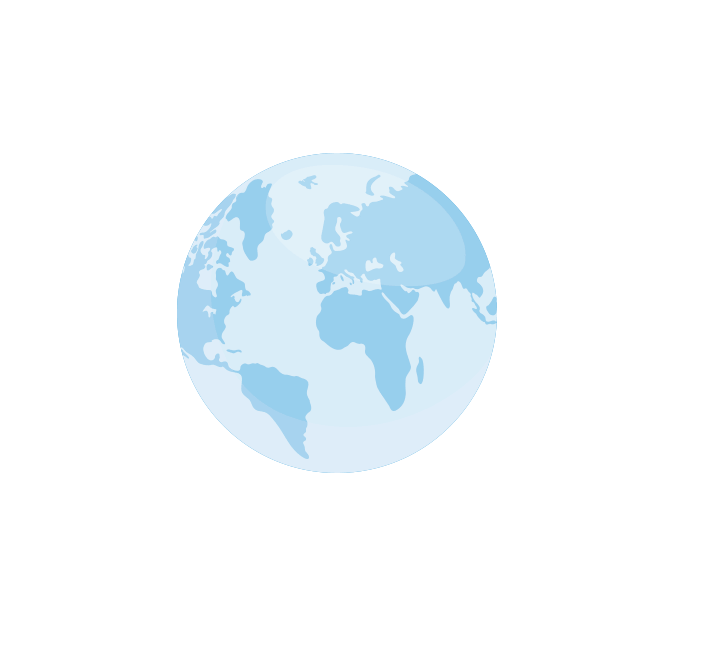 USB Expanded Functions
Integrated USB 2.0 interface, users can choose according to different models, USB flash drive, EHS10 adapter, Bluetooth dongle to access to achieve the USB recording, as well as DECT wireless headset and Bluetooth wireless headset, providing users with wireless office services.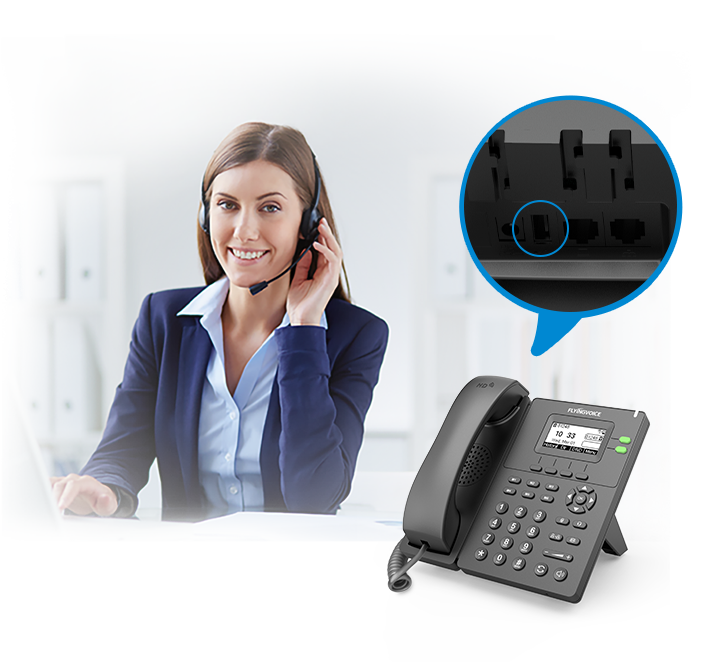 New Stand, More Stable Wall Mounting
The angle adjustable and wall-mountable stand, supports 45 degree placement on the desktop and 15 degree installation on the wall, meeting your various demands for a neat environment.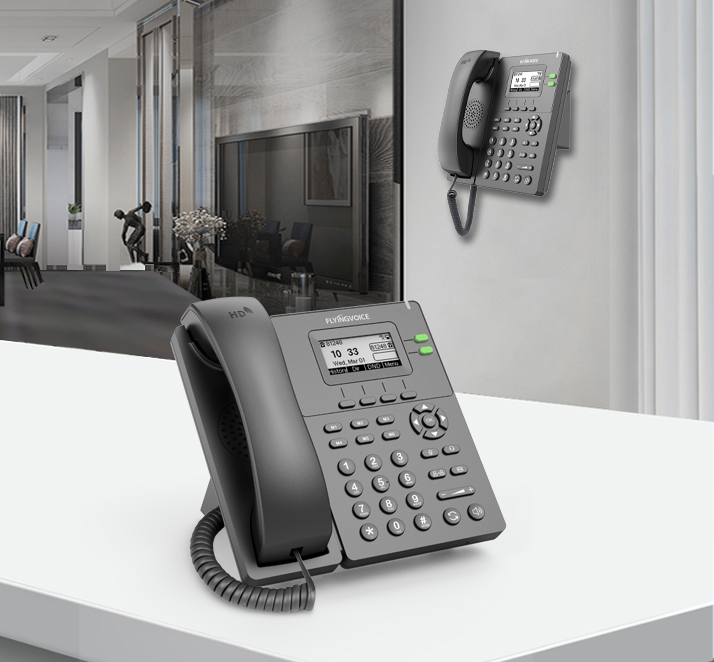 Online Management Platforms, Easy Configuration
It can be easily deployed and managed by online platforms such as FACS and FRPS and auto-provisioning modes FTP/TFTP/HTTP/HTTPS/TR069, greatly saving on operation and maintenance time.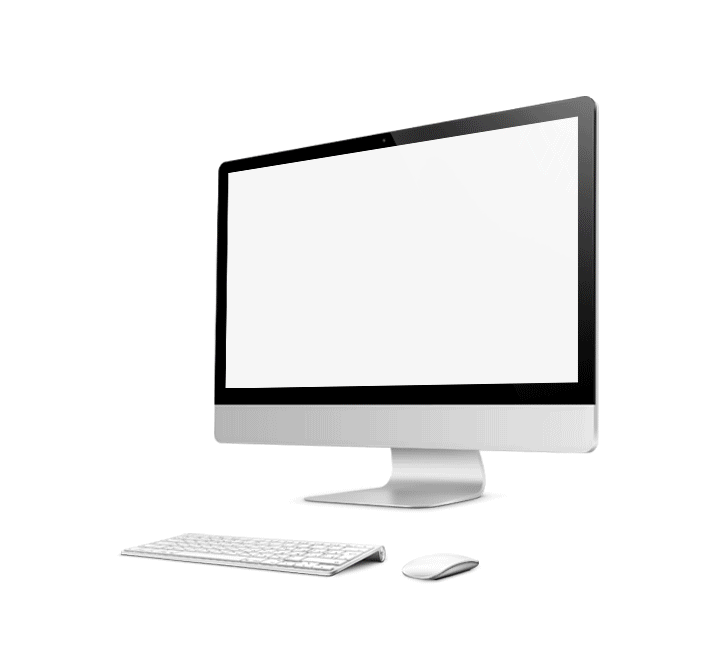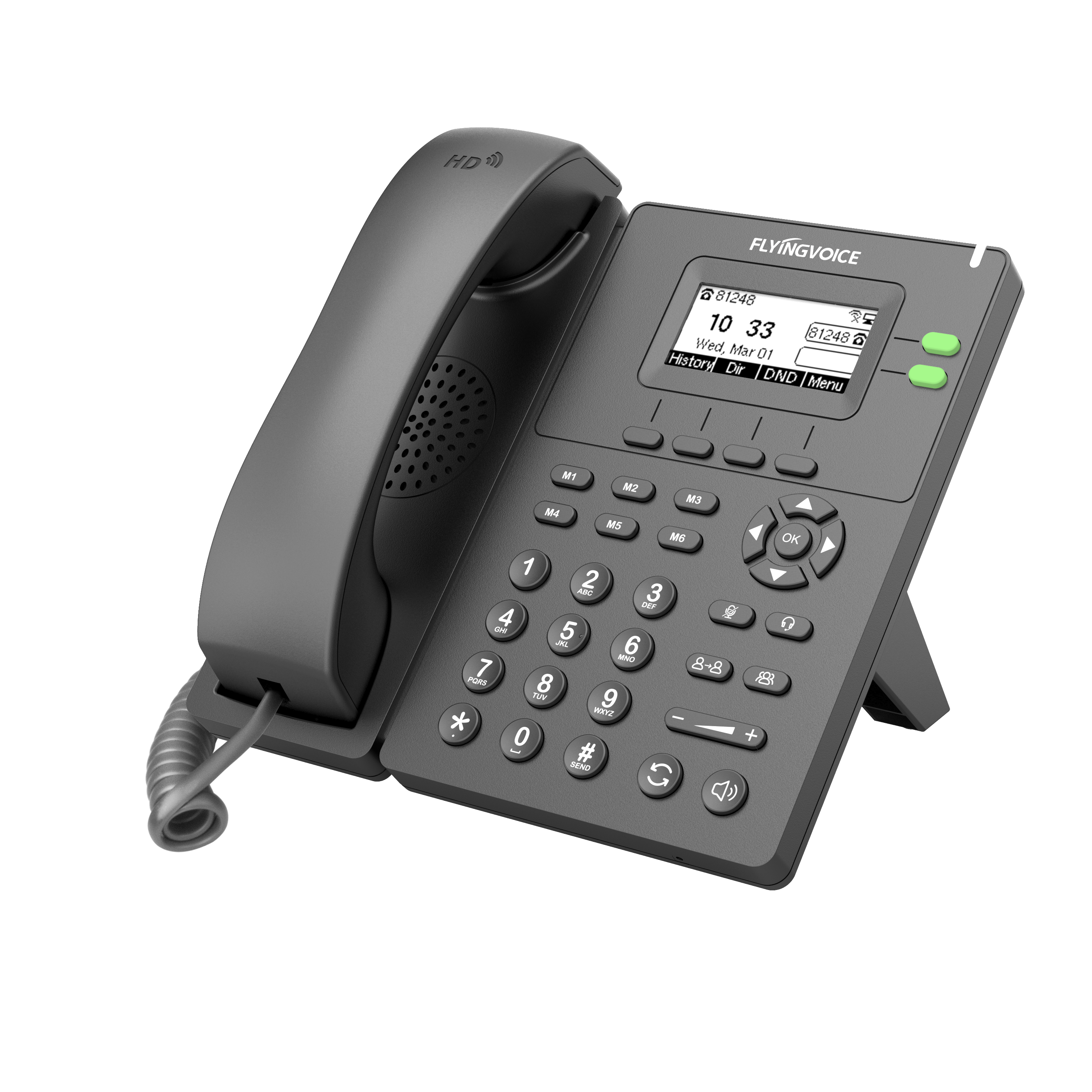 2 SIP Lines

2.3-inch 132x64 pixel black and white LCD screen with backlight

2.4GHz Wi-Fi

POE (Only P20P/P20G)

Gigabit Ethernet ports (Only P20G)

Record calls via USB flash drive (Manual/Automatic)

Support DECT Headset and RJ9 Headset

6-Way Audio Conferencing & Web Conferencing

Support multiple wideband Codec like G.722,Opus etc.

Support 2000 Phonebooks

Support IPv4 and IPv6 protocols

Wall Mountable