FGW4148-48S
48 FXS Ports Advanced VoIP Adapter
With 48 FXS ports and rich functions, FGW4148 VoIP adapter can satisfy customers' needs for network and calls, and is very suitable for voice office network structures such as industry parks, hotels, and enterprises.
Gigabit Ethernet Ports
2*10/100/1000M Gigabit Ethernet port provide reliable and high-speed network, transmitting and receiving data smoothly.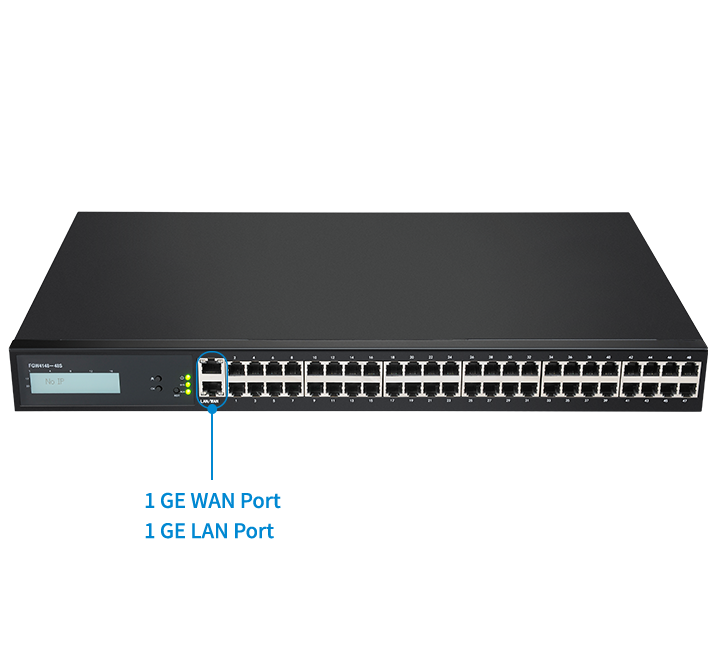 Multi-Function
FGW4148 can make and receive SIP calls, it also supports IP sharing and QoS mechanism. The USB ports can make users connect to external storage devices, and realize file and data sharing via it. Meanwhile, it supports T.30, T.38 and G.711 protocols, no additional purchase costs.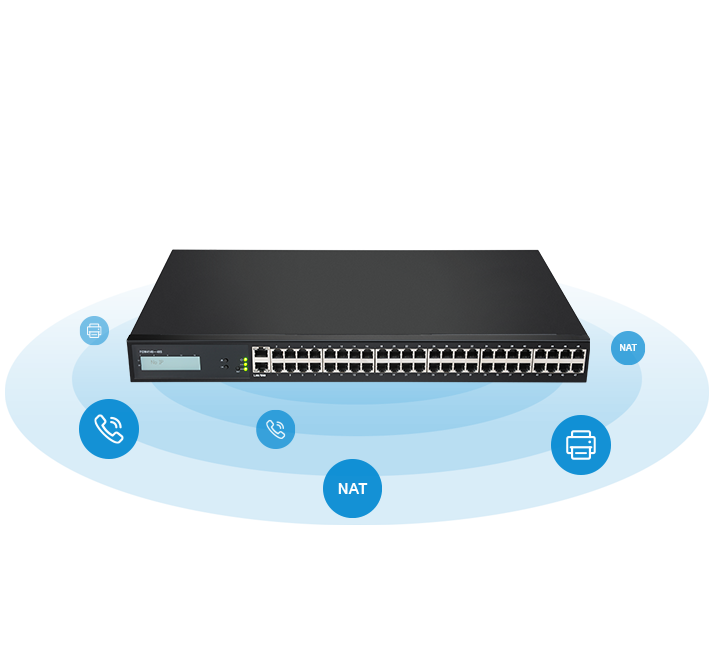 Stand-Alone Device
FGW4148 is a stand-alone device, which requires no PC to make Internet calls. It supports 16/48 voice calls simultaneously, providing convenient and flexible voice communication.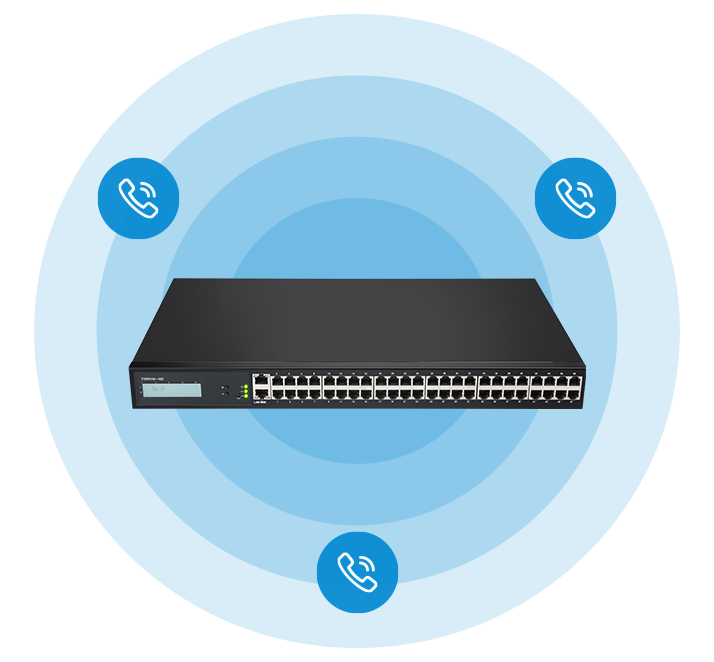 Broad Compatibility
The FGW4148 is based on SIP V2 standard and compatible with most service providers, which brings great convenience when deploying VoIP network.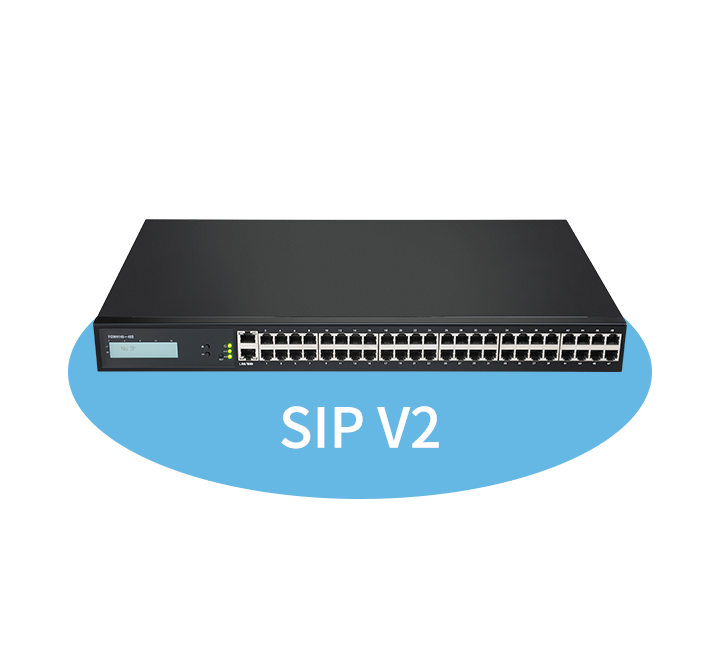 Easy Management
Equipped with advanced management protocols such as SNMP and TR069, which is easy to achieve unified deployment and centralized management.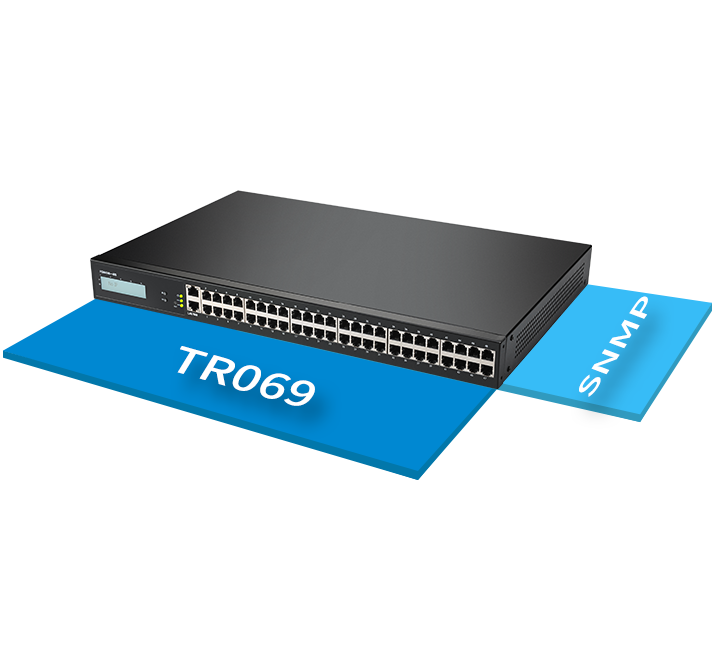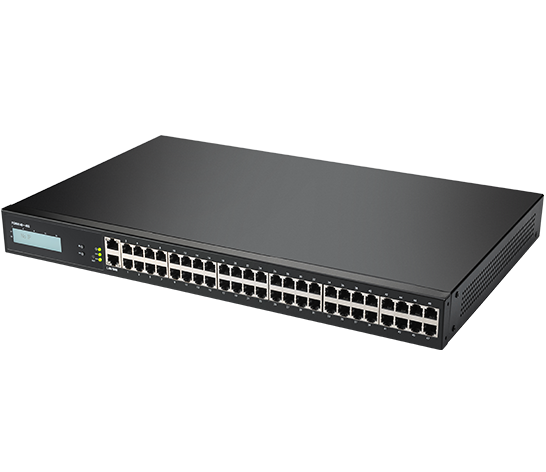 48 FXS Ports

48 SIP Lines

2*10/100/1000 Mbps

Support T.38 & T.30

Support HNAT