By product category

Search by product

Find by question type
How to log into the web management page of the Flyingvoice phone
This Article Applies to FIP10, FIP10P, FIP11C, FIP11CP, FIP13G, FIP14G, FIP15G, FIP16
With the web-based management page, it is easy to configure and manage the phone. You need to connect the phone to the router or switch before login, this connection can be wired or wireless. Follow the steps below to log in to your phone.
1. Connect the phone and computer to the router/switch
Connect a computer and phone to the router/switch via an Ethernet cable or wirelessly. When the phone shows the icon

2.
Check
the phone's IP address
Press the OK Key

to check the phone's IP address.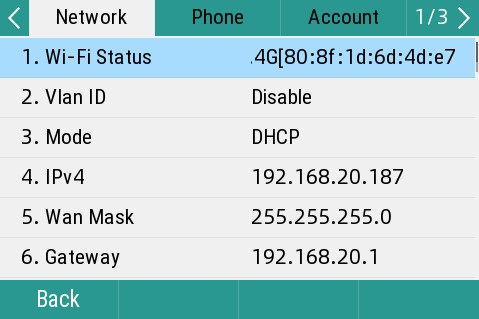 3. Then type in the phone's IP address in the address bar of the web browser, a window asking for username and password will come up, input 'admin' for both, click Login to login.

4. Login successful, now you can manage your phone.