Unique Bridge Mode Most IP Phones Don't Have
Flyingvoice IP phone can not only deliver HD voice conference but can also connect devices that without wireless network card to wireless AP or router. This is the unique Wi-Fi to LAN bridge mode of Flyingvoice IP phone. It is equivalent to a wireless network card without a driver. You can connect devices to the LAN of phone via network cable. Wi-Fi devices, phones and connected devices will be in the LAN on the same network segment, which can realize file sharing and transmission within the LAN.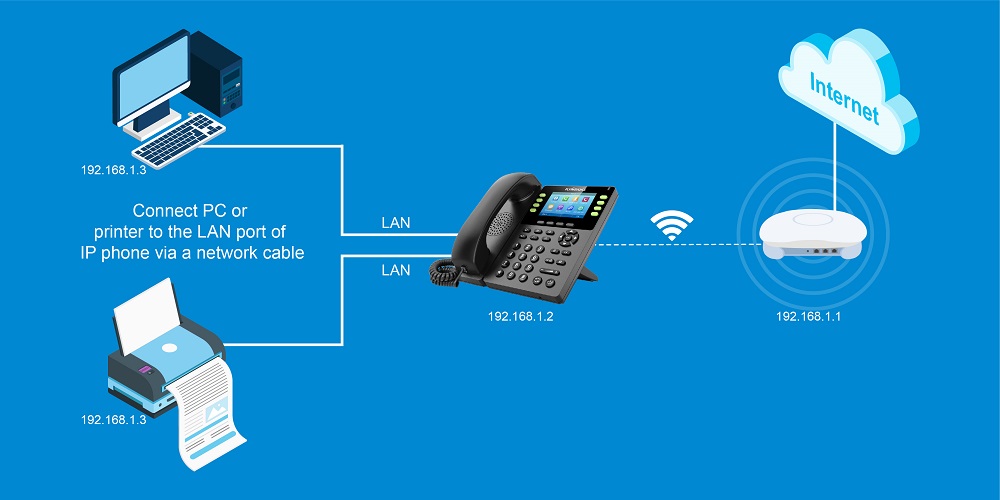 Easy to use
The Wi-Fi client mode is enabled by default without manual configuration.
Simple management
All devices are on the same network segment, which is easy to manage.
Faster file-sharing
Realizing file sharing and data transmission within LAN at a high speed.
Flexibility
Easy to share common resources such as printers and internet line among multiple LAN users.