Use Yeastar LDAP Phonebook on Flyingvoice Phone
Yeastar IPPBX not only provides perfect communication services but also offers the built-in phonebook function. Yeastar's LDAP phonebook allows admin to add external contacts to the corporate phonebook and share the phonebook within the enterprise. Each extension user has his phonebook and can create & manage personal contacts.
Flyingvoice FIP1X series IP phones support the LDAP phonebook function. By cooperating with Yeastar IPPBX server, the address book can be read, downloaded and applied on Flyingvoice IP phones. Meanwhile, the information of relevant contacts can be displayed while calling. It makes the use of the enterprise's phonebook more convenient.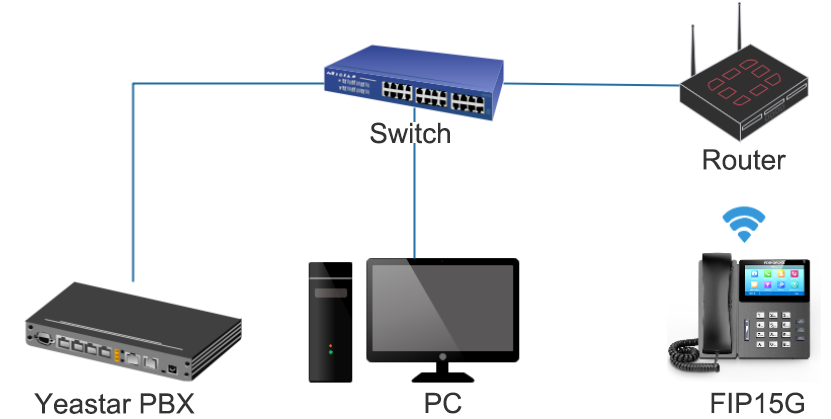 Advantages
● All IP Phones of your company share the same phonebook, which is convenient for employees to inquire the contact persons.
● With the built-in phonebook function of Yeastar IPPBX, you do not need to build an extra phonebook server.
● WEB management system and configuration are easy to operate.
● Centralized management, which is convenient to maintain.
Recommended Flyingvoice IP Phones