Call Center Solution with FIP1X Series IP Phones
What is Call Center?
Call center is used by any organization that uses the telephone/IP phone to sell and provide products or services or enhance the customer experience. It is a centralized office used for receiving or transmitting a large volume of enquiries by telephone/IP phone. A call center always with work stations that include a CTI(Computer Telephony Integration) system, a computer and display for each agent, a headset connected to an inbound/outbound call management system. Agents can increase efficiency at call center by dialing phone number and other operations through the CTI system.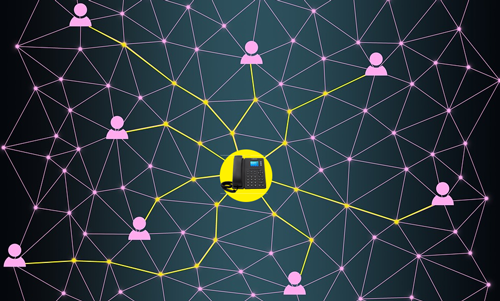 Suggested Equipments for Call Center Solution
Computer
CTI system
IP phone
IP PBX
Headset
Why Flyingvoice IP Phones?
Flyingvoice FIP1X series are suitable IP phones for call center. Using CTI system with Flyingvoice FIP1X series and headset, it can help you reduce operational costs and improve the quality of customer experience.
The number of IP phones are depended on the number of agents. No need to deploy network additionally, Flyingvoice FIP1X series can connect network through IP phones' WAN port directly. Besides, computer can connect network through LAN port which is offered by FIP1X series. (*Not including FIP16 IP phone.)
Flyingvoice FIP1X series IP phones are able to anti-noise, they will enhance the voice communication efficiency. Besides, FIP1X series IP phones have a RJ9 headset port, you can connect noise cancelling call center headsets to ensure you can focus on the task at hand.
Other Features
● Auto provision - FIP1X series IP phones support auto provisioning via TFTP/HTTP/HTTPS.
● Compatible with CTI system - Dial automatically, bring more efficiency into your daily work.
● Compatible with IP PBX - FIP1X series IP phones are perfect compatible with IP PBX like 3CX, Asterisk and Broadsoft, etc.
● Flexible deployment - With FIP1X series IP phones' Wi-Fi connection feature, deploy call center can be easier and quicker.
Click
here
to see what's the difference between FIP1X series IP phones.