Background

In the course of the boom of the broadband market, the number of different Internet access possibilities grew as well (e.g. modems, routers, gateways, set-top box, VoIP-phones). At the same time the configuration of this equipment became more complicated -- too complicated for the end-users. For these reasons the TR-069 standard was developed. It provides the possibility of auto configuration of these access types and reduces the cost of management.

What is TR-069

TR-069 (short for Technical Report 069) is a DSL Forum technical specification entitled CPE WAN Management Protocol (CWMP). It defines an application layer protocol for remote management of end-user devices.
Using TR-069, the terminals can get in contact with the Auto Configuration Servers (ACS) and establish the configuration automatically. Accordingly other service functions can be provided.
The Network Topological of TR-069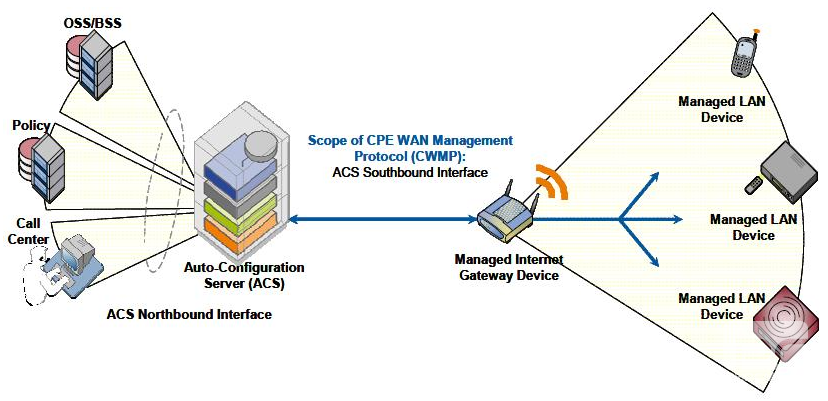 Functions supported by TR-069


* Auto configuration and dynamic service activation

* Initial CPE configuration
* Remote CPE configuration
* Firmware management

* Version management
* Update management
* Status and Performance Monitoring
* Control logfile analysis and dynamic messages

* Connectivity and service control
* Diagnostics


TR-069 Extensions

* TR-098-data model for internet gateway devices (DSL modems with built in routers)
* TR-104-data model and any specific items for VoIP devices
* TR-106-a base object structure for TR-069 enabled devices
* TR-110-a reference model for VoIP configurations
* TR-111-covers applying TR-069 to remote management of home network devices

About Products

Now all the products of Flying Voice can support standard TR-069 protocols, and user can configuration the parameters of TR069 in Administration/TR069 webpage and upload security file in Administration/Security webpage.



TR069 configuration page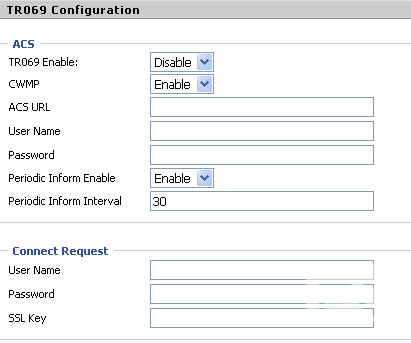 The Security page