Flyingvoice Wi-Fi IP Office Solutions
Is the cost and time required to setup communication infrastructure preventing you from expanding your office space? Have you ever worried about the installation cost as well as the maintenance cost that come with the new office? If so, look no further, the Flyingvoice Wi-Fi IP Office is your solution.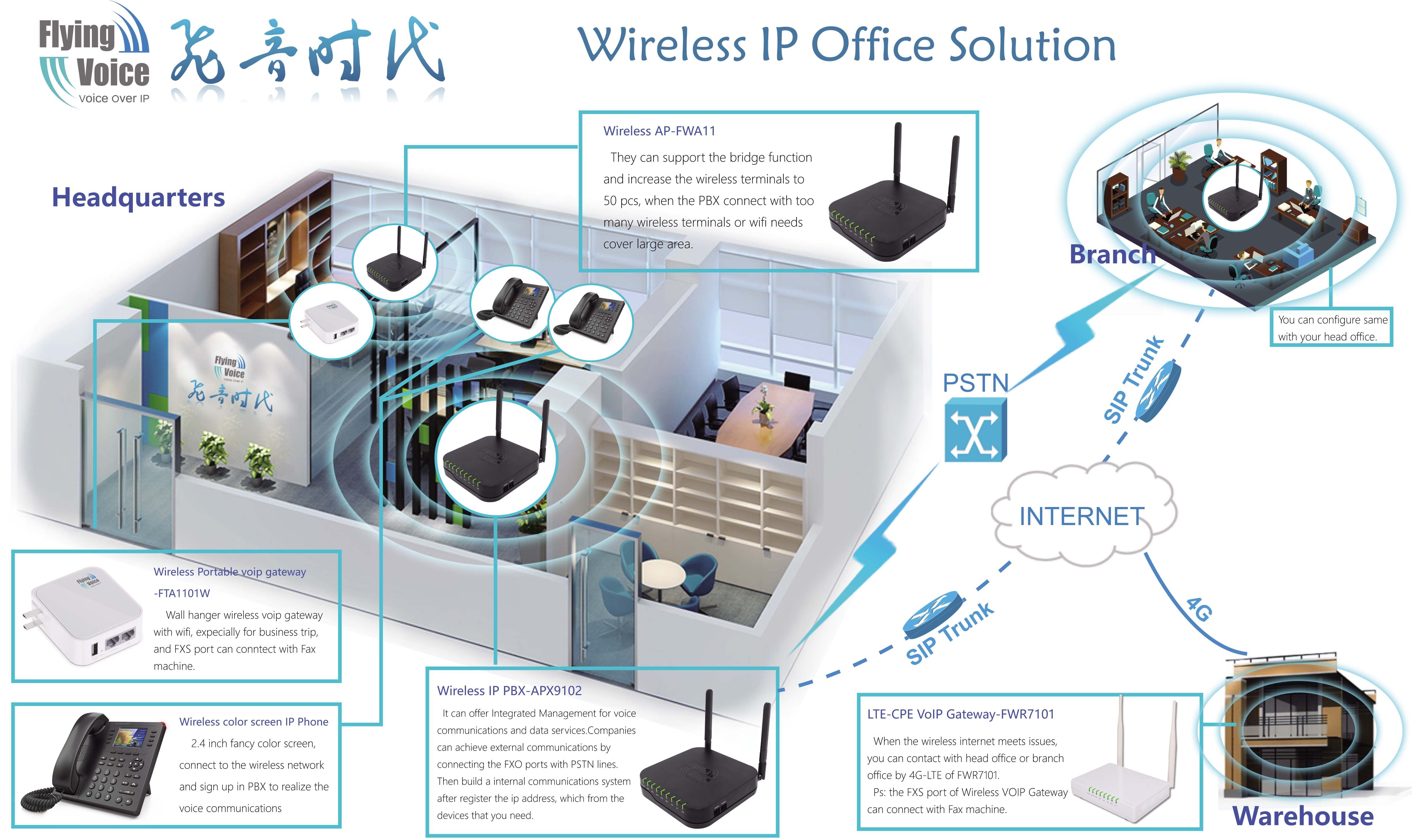 Flyingvoice offers two main devices in the Wi-Fi IP Office Solution:
APX9102, which is an 802.11ac wireless router with a built-in Asterisk IP PBX;
FIP11W, which is an innovation IP Phone with 2.8" TFT color LCD and built-in Wi-Fi uplink.
The basic Wi-Fi IP Solutions include one of APX9102 and ten of FIP11W, and they are pre-configured before leaving the factory . When you open the package, all FIP11W and APX9102 in the same package can be distinguished obviously. The FIP11W will be connected with APX9102 through Wi-Fi and get the IP Address through DHCP. And, by means of the DHCP Option 66, the FIP11W will download their configuration files including the Asterisk account and phone number through the APX9102 automatically. There are also two LINE ports in the APX9102, and you can connect your office phone line to them easily. And then, the basic IP Communication System will have been built.

The initial configuration of the Asterisk is the "Share line" mode with the two PSTN Lines. All FIP11W line1 is connected to APX9102 line1, and all FIP11W line 2 is connected with APX9102 line2. You need do nothing really if you are willing to use a sharing line IP Telephone system.

And, next, you may have to login the APX9102 WEB-UI through http://192.168.10.1 to set up the internet account. I can assure that it is as easy as setting a regular SOHO wireless router.

Of course, People can also set up the APX9102 with an IVR guide IP Telephone system through a WEB-UI ,which is easy to upload the "welcome" voice file. And, it is also easy to add more FIP11W to the system through APX9102 WEB-UI.

Here are more information about FIP11W and APX9102 are as below: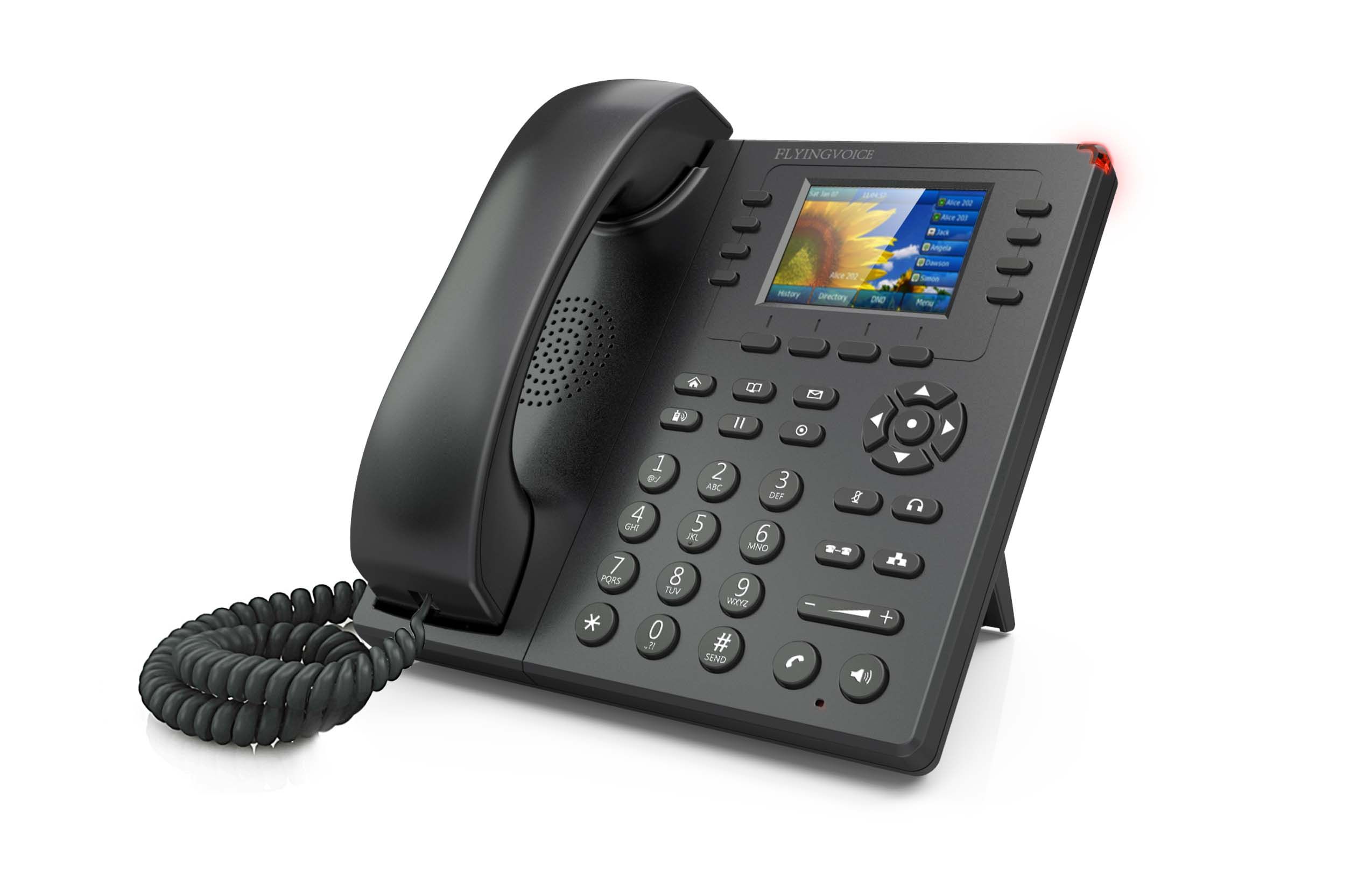 FIP11W
2.8" TFT color LCD
Built-in IEEE802.11n Wi-Fi Uplink
Support 8 DSS keys
Support 8 SIP Lines with 8 SIP account
---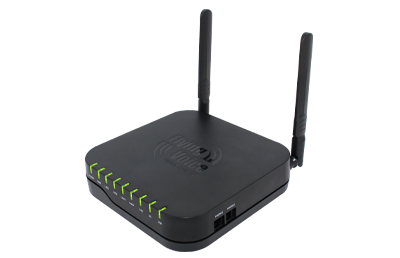 APX9102
5GHz/2.4GHz Dual band IEEE802.11AC Wireless Router
5 Giga RJ45 Ports
2 RJ11 FXO Ports
Built-in Asterisk support PSTN Trunk and SIP Trunk
---
Beyond the basic packages, there are also some more interesting devices can be added to the Flyingvoice Wi-Fi IP Office Solutions.

The FTA1101W, which is a compact 1-FXS port ATA (Analog Telephone Adapter) with Wi-Fi uplink. People can use FTA1101W to connect with the FAX machine on any tables in the office.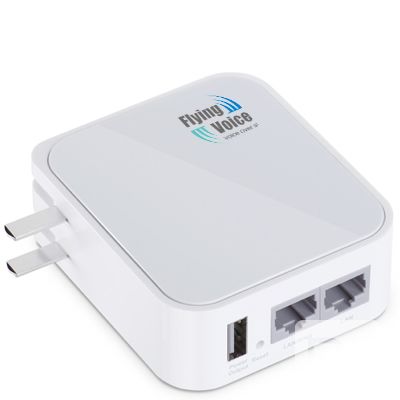 FTA1101W
2 10/100Mbps RJ45 ports
IEEE802.11n Wi-Fi Uplink
Built-in power supply
---
And, you can also add the FWR7101 to your Wi-Fi IP Office Solutions, which is a LTE Wi-Fi Router with 1 FXS ports. You can use FWR7101 to connect to internet through LTE, and make the 1 FXS ports as the life-line with the VoLTE supporting. And then, you will get a Full Wireless IP Office Solution.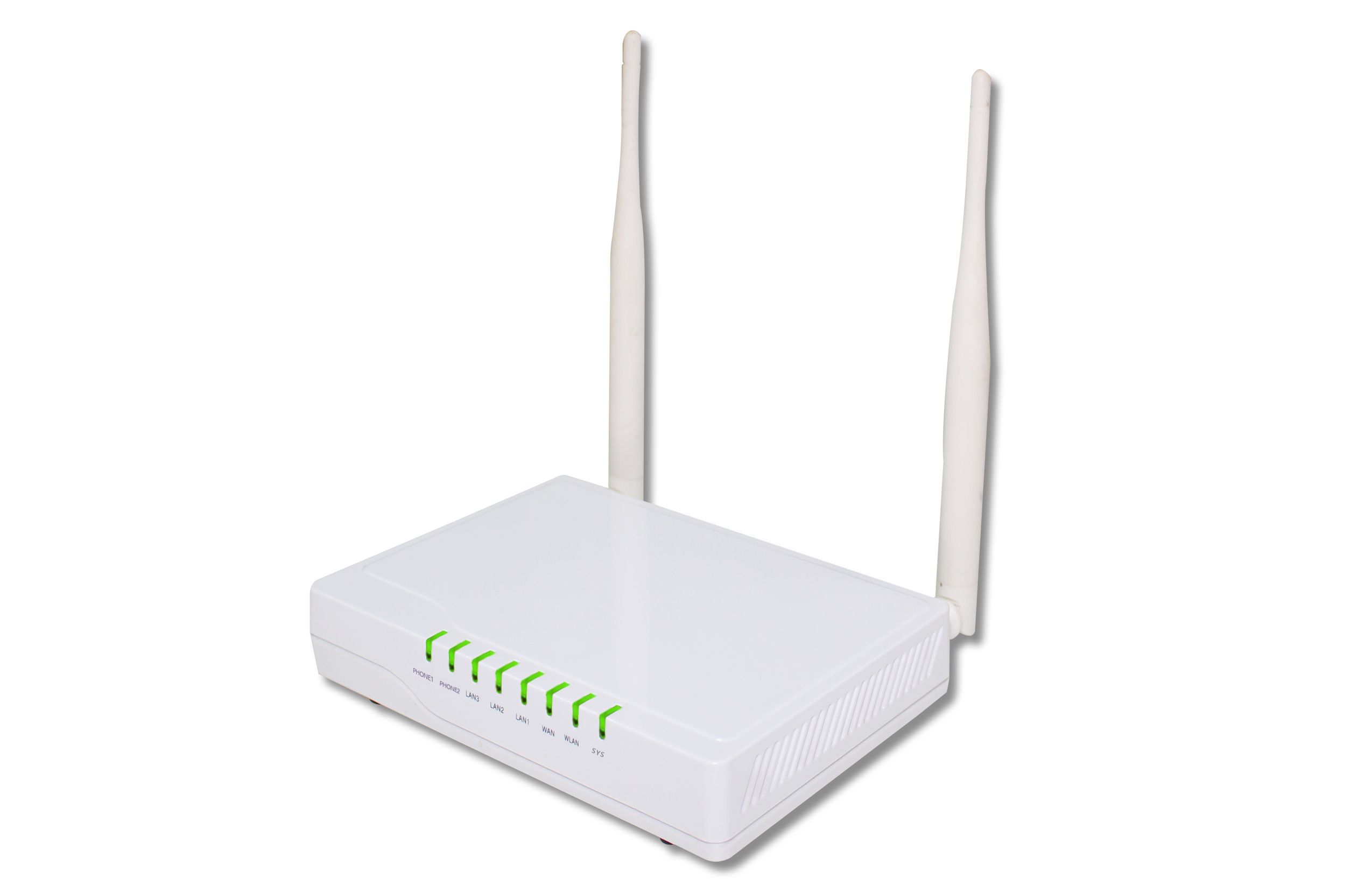 FWR7101
4G LTE Uplink with SIM card slot
5 10/100Mbps RJ45 ports
IEEE802.11n Wi-Fi router
1 FXS port with the VoIP and VoLTE supporting