How to upgrade a new firmware for APX5008?
FAQ ID:12586
1 Download the newest firmware from our website www.flyingvoice.com;
2 Login the webpage of APX5008 and go to Syetem-->Backup/Flash Firmware page;
3 In Flash new firmware image column, click

to select the firmware you need to upgrade, and click

to begin the upgrading.
4 Then APX5008 will finish upgrading automatically, and reboot itself.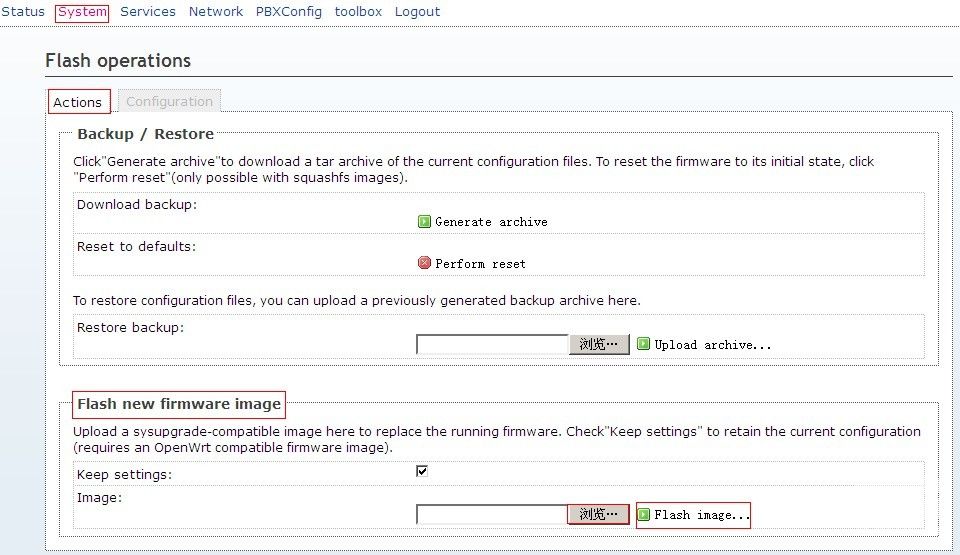 Notice: Please check the Keep settings option before you upgrade the new firmware and after the settings will be kept after it finishes upgrading. Or on Syetem-->Backup/Flash Firmware page, user can press to backup the configuration file and restore the configurations after upgrading. To restore the configurations, please press

to select the file and press

to upload the file and when finish uploading please press save&apply to make the changes effective.