How to Add Phonebook
FAQ ID:12452
1.Login in G502N's webpage, go to Phone-->Phonebook webpage

---
2.Click Add to add a piece of contact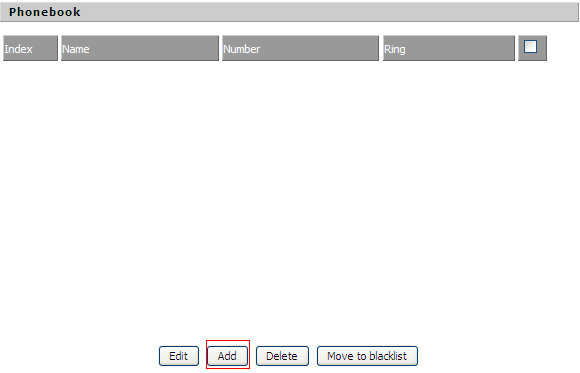 ---
3.Enter the phone number and contact name, select the ring tone.Click OK to confirm the changes and click cancel to cancel

---
4.You can also edit, delete the current phonebook, choose one phonebook, click edit to edit, click delete to delete, and click move to blacklist to prevent the number's calls.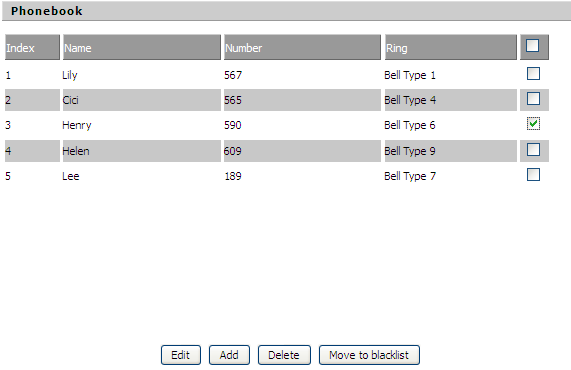 ---
5.User can also upload or download the phonebook. Please look at the following picture, click download CSV to download the phonebook on your PC, user can click

to choose your CSV file on your local PC and click uploadCSV to upload the phonebook.