FIP Series Receive BroadSoft Validation for Compatability
Flyingvoice Technology, a leader in VoIP devices today announced that the FIPXX series of IP handsets has been successfully validated by BroadSoft for interoperability with the BroadWorks Rlease 21sp1 software platform.
The FIPXX series WiFi phone series eliminate the expense associated with traditional LAN wiring and support Tr069 for device management. And FIPXX series telephones can also be configured to work as WiFi router. The FIPXX series have an internal FV05 Module, which support VoIP, Wifi and rich networking interfaces.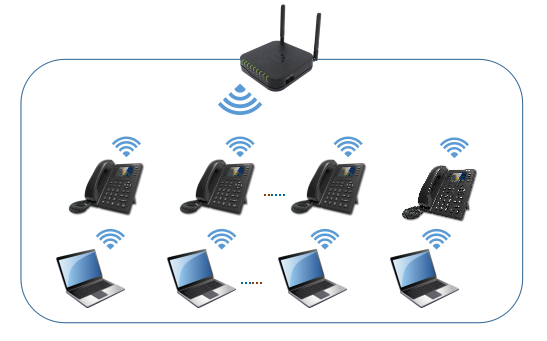 "Having flexible CPE options like the FIPXX help our channel partners differentiate their service offerings" said Taher Behbehani, Chief Digital Marketing Officer, BroadSoft. "We are pleased that Flyingvoice has successfully completed the BroadSoft interop process".
About Flyingvoice
Flyingvoice Technology Co., Ltd. is the leading company for VoIP CPE products in China. We have involved in VoIP products design and manufacture since 2007. We provide innovative and reliable VoIP products such as VoIP Analog Telephone Adapter (ATA), IP Phone, VoIP Gateway, Wireless Router with VoIP product, Wi-Fi SIP phone, and embedded IP-PBX.
About Broadsoft
BroadSoft is the technology innovator in cloud PBX, unified communications, team collaboration, and contact center solutions for businesses and service providers across 80 countries. We are a market leader for cloud unified communications with an open, mobile and secure platform trusted by 25 of the world's top 30 service providers by revenue. The BroadSoft Business application suite empowers users and teams to share ideas and work simply to achieve breakthrough performance.