Singapore CommunicAsia2017, Flyingvoice wonderful continue
CommunicAsia 2017, Asia's most representative of the information and communication technology industry(ICT)event,will be hold on 23th,May at Marina Bay Sand in Singapore.
Flyingvoice displayed 4F-LTE wireless VoIP router for Southeast Asian users in 2016 and received much attention & favor from the Singapore Telecom Singtel, Flyingvoice continues to innovate its technology and ongoing exploration the Wi-Fi field. In 2017, Flyingvoice will take more advanced wireless voip devices and better wifi office solution for our customers.

First latest device is Giga ports color screen wireless VoIP phone –FIP21GWP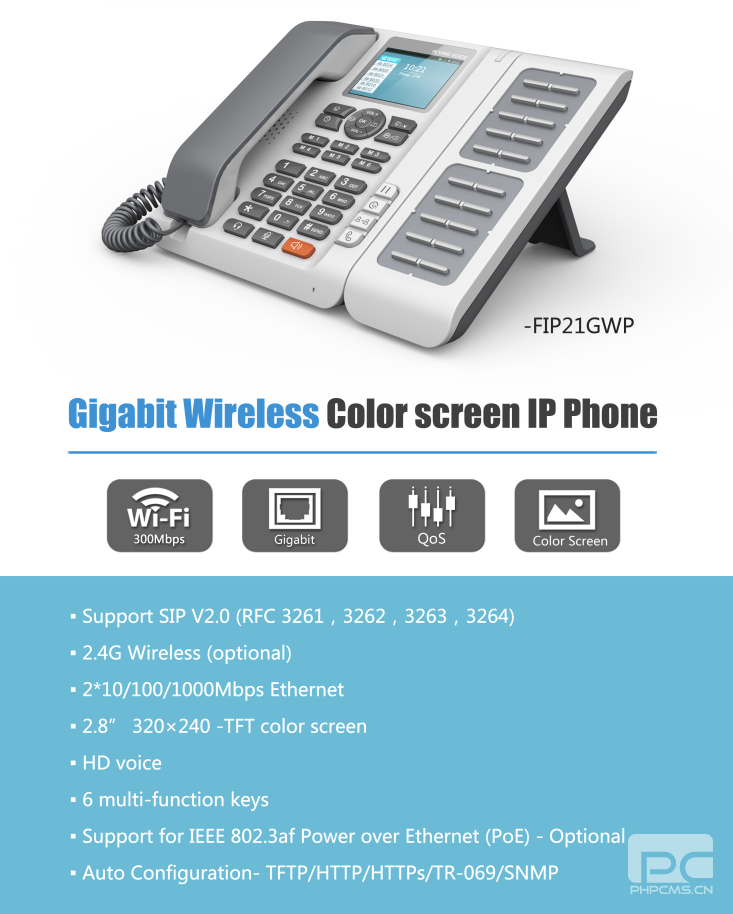 Second is Portable MINI wireless VoIP adapter/ATA-FTA1101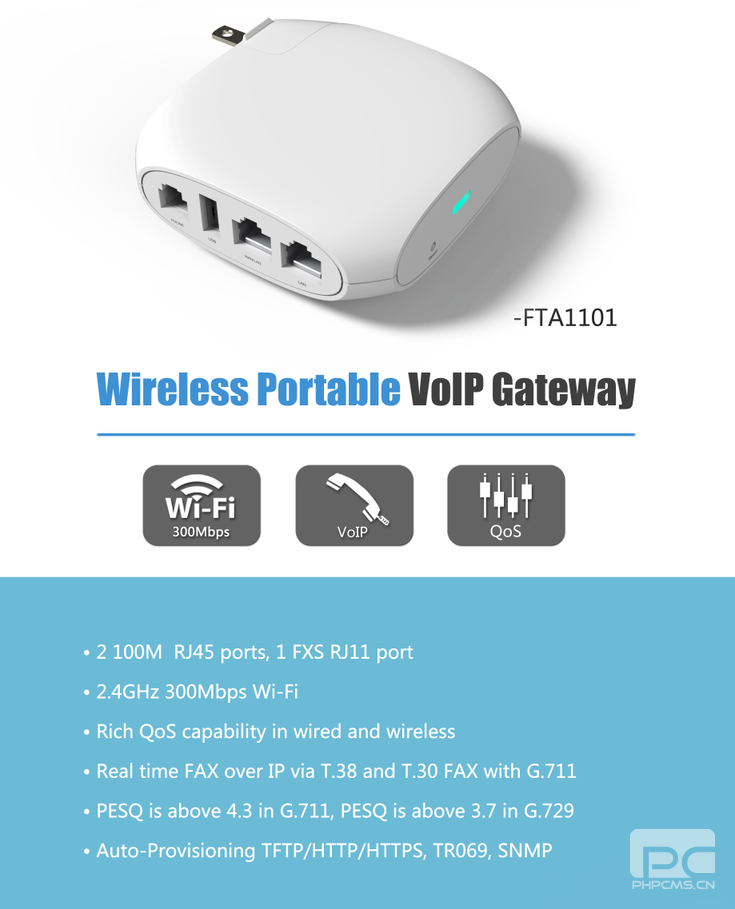 Third is Dual Band wireless VoIP router with SFP port FWR9302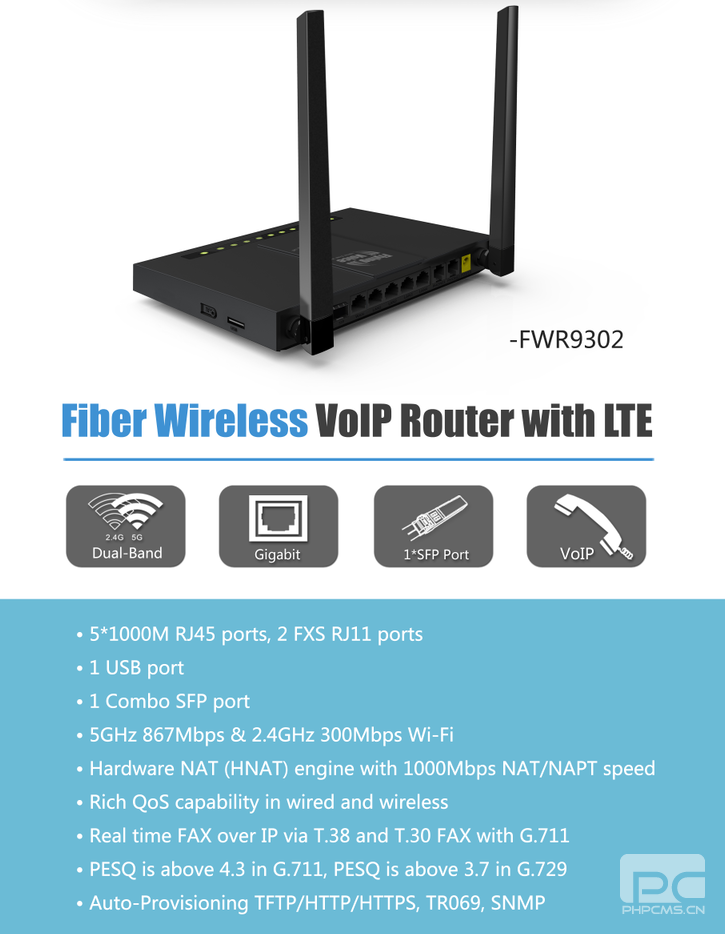 About Flyingvoice


Flyingvoice is a leading provider of Wi-Fi IP Office solution, providing the most complete Wireless VoIP terminal solutions. Flyingvoice's products are developed and designed to perfectly meet the customer requirements, including Wireless IP PBX, Wireless IP phone, Wireless IAD and LTE-CPE, etc., which are widely applied among top international carrier market and enterprise market, such as China mobile, South Korea KT, SKT, KCT, Rostelecom Russia, Telecom Italia, etc.Flyingvoice is always involved in R&D innovation and got one patent for invention and more than 10 patents for utility models in the VoIP field.


In the future, Flyingvoice will uphold the concept of continuous innovation, leading the rapid development of wireless and intelligent in the IP communication field.