Wireless, Innovative Communications Invitation
Distinguished Customers and Partners,

"Flyingvoice"---wireless, innovative communications conference" will be held in Beijing University of Liberal Arts in March 22, 2017 grand opening. Flyingvoice and Xunfeihl to start a grand meeting from the communication industry , It will gather not only well-known enterprises, technical elite, but also more innovative wireless technology and the latest wireless terminal equipment starting in this field! We sincerely invite you to attend this conference, together with this wireless VoIP communication technology feast.
Flyingvoice has always been focused on communications terminal product technology research and development and innovation and adhering to the "integrity, professional, service, innovation," the principle of service.Flyingvoice with 10 years of accumulated industry resources and professional and technical experience, will share with you the success of Flyingvoice wireless VoIP wireless new office communication mode and the latest wireless technology trends, to discuss the future of the communications market trends and development direction.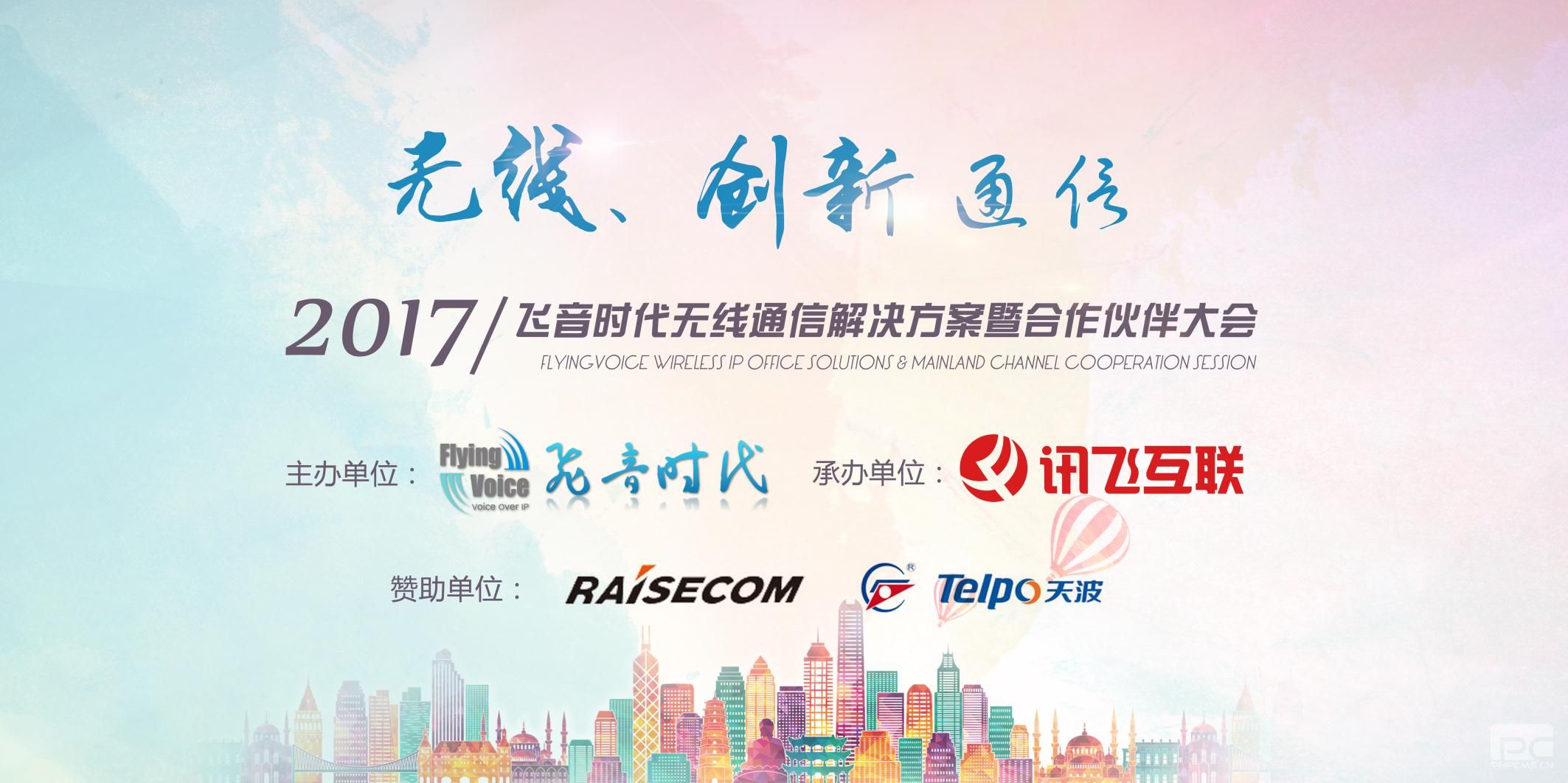 As the pioneer of the wireless communication ,Flyingvoice will take you to experience the new wireless VoIP communication terminal,perceived new communication era of technology innovation shock,hope that through this meeting,let the communication industry counterparts and end users to better understand the wireless VoIP communications technology and huge development potential,For everyone to popularize more on wireless VoIP communication technology knowledge.To promote the development of wireless VoIP communications solutions in the terminal market, work together, win-win world!
Flyingvoice invites you to visit and guidance ! We look forward to meeting you and sharing. Beautify gifts will be sent on activity site.
The best time to open, registration website:
http://www.51banhui.com/meet/92308.html


Conference Themes : Wireless,Innovation,Communication--2017 Flyingvoice wireless
communication solution and partner meeting
Conference Date : March 22 from 13:30-17:30 on Wednesday
Conference Address : North Boya international hotel Beijing haidian district zhongguancun north
street no.127.
Presenter : Beijing Flyingvoice technology Co.,Ltd
Organizer : Beijing Xunfeihl technology Co.,Ltd
Sponsor : Raisecom Technology Development Co.,Ltd
Guangdong Telepopos Technology Information Co.,Ltd
Beijing CallCloud Technology service Co.,Ltd
Suzhou Hanming Technology Co.,Ltd
Xiamen Yeastar Technology information Co.,Ltd